"For women, moderate arrogance is a good character." This sentence is more like a French woman tailored.
French woman's bones, always with a little arrogant.
The kind of innate, persistent and strong self-confidence, so that they never drift, do not give up their original way of life, adhere to their own aesthetic.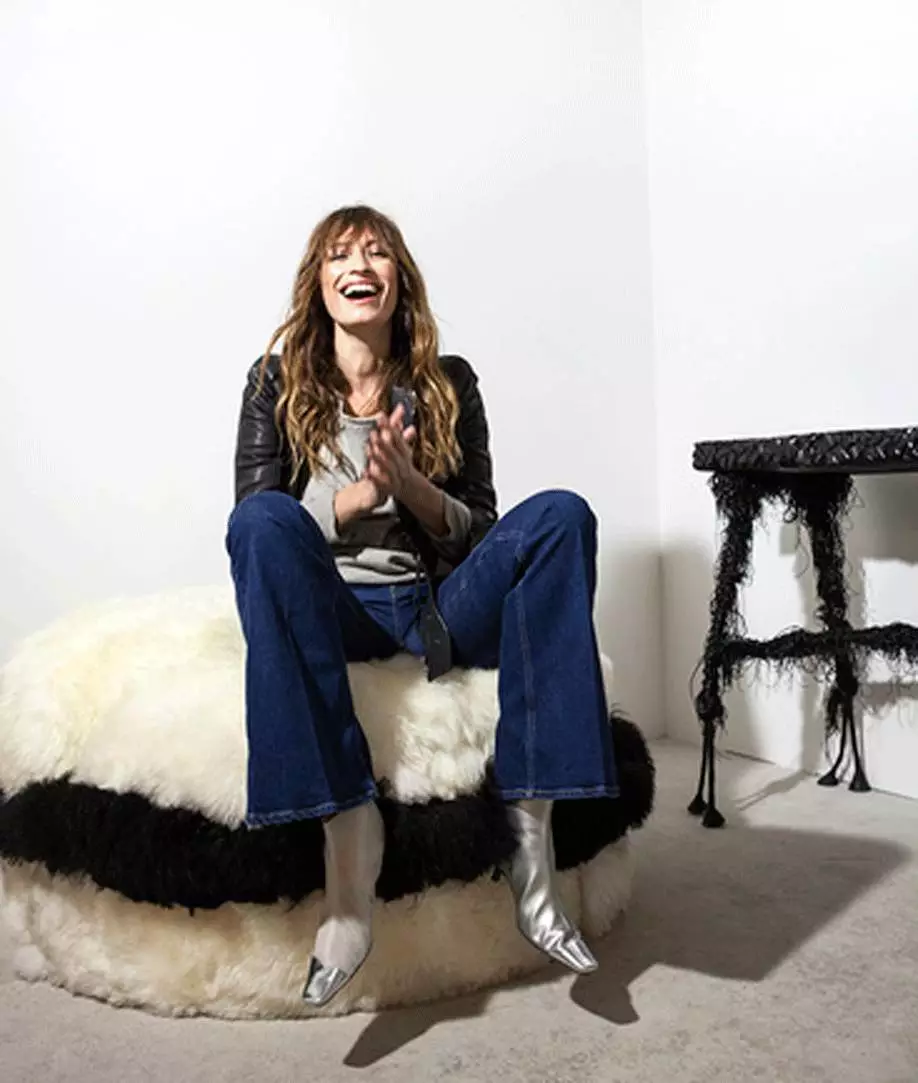 Lou Doillon said: "French women are very much in line with their own heart, what they want to wear what to wear, do not want to wear do not wear, completely ignore the quarterly magazine cover the most trend of a single product is what."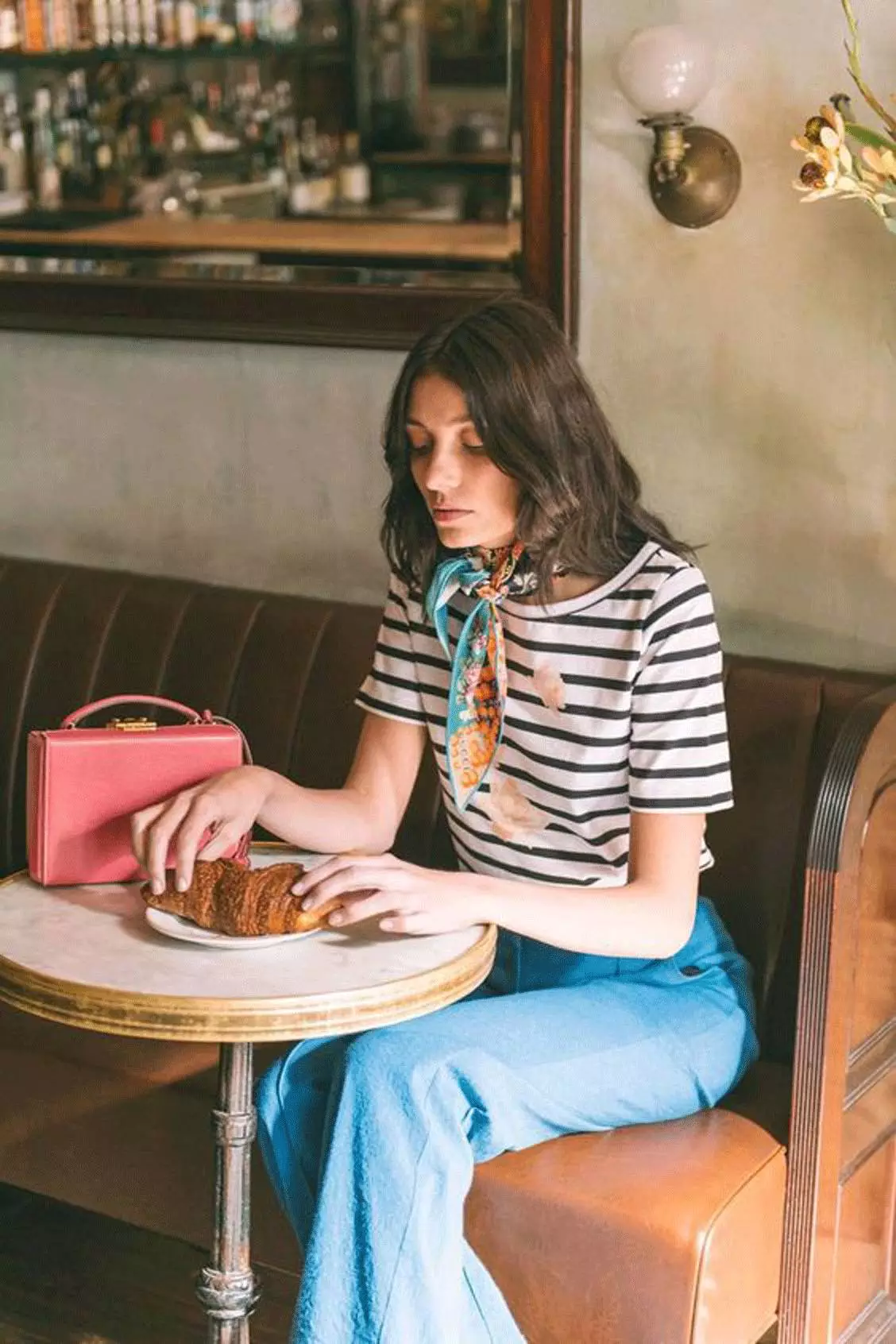 As the current popular Athleisure sports and leisure style, has been in the fashionable people who kept blowing.
▼ Athleisure in the representative of a single product legging, because the comfortable wild, especially by the US sweet girl's pursuit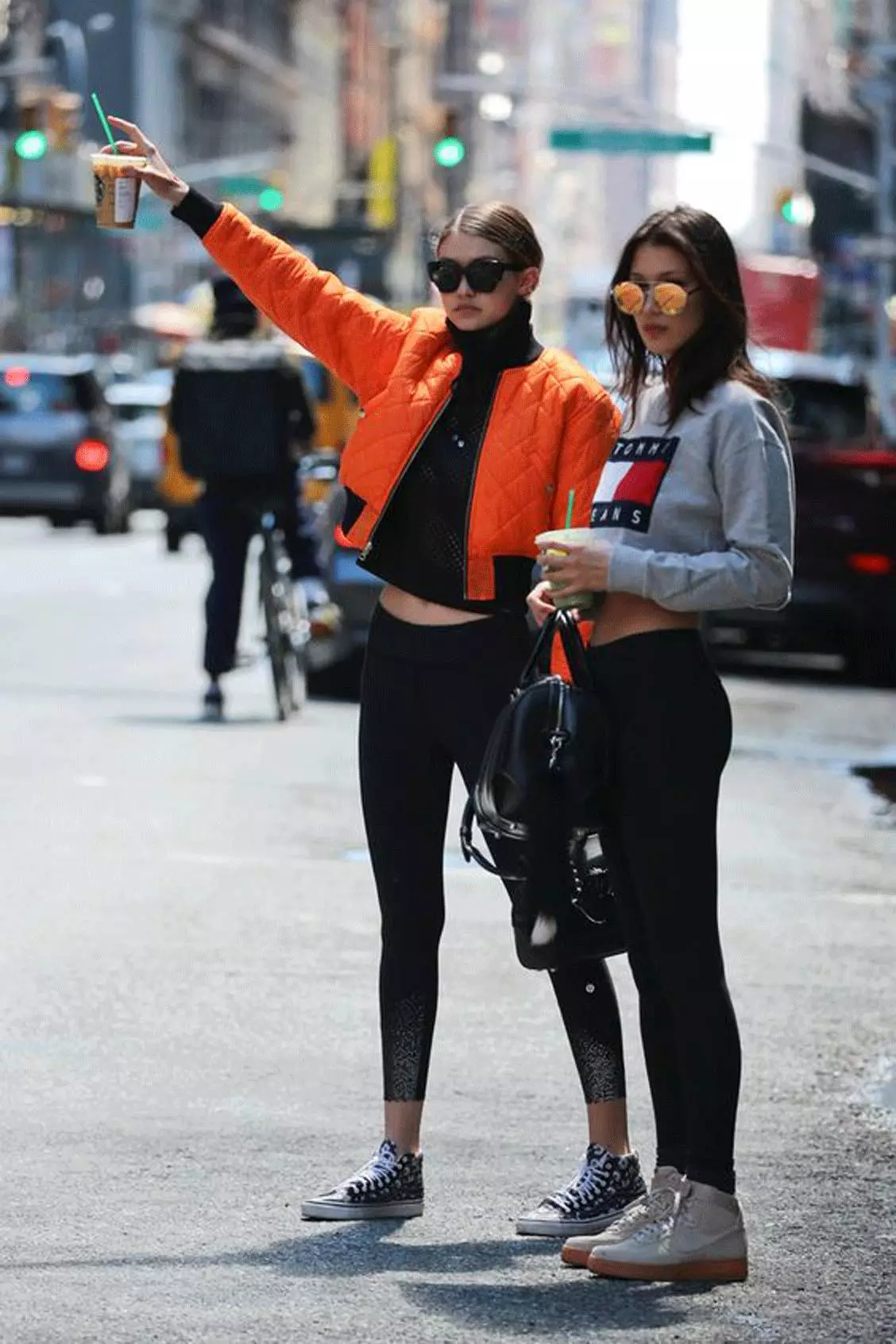 Interestingly, only a French woman, but this piece of product turned a blind eye.
They think that wearing legging is "bad taste" and "not elegant". To know that French women are never allowed to be themselves not elegant, not fashionable.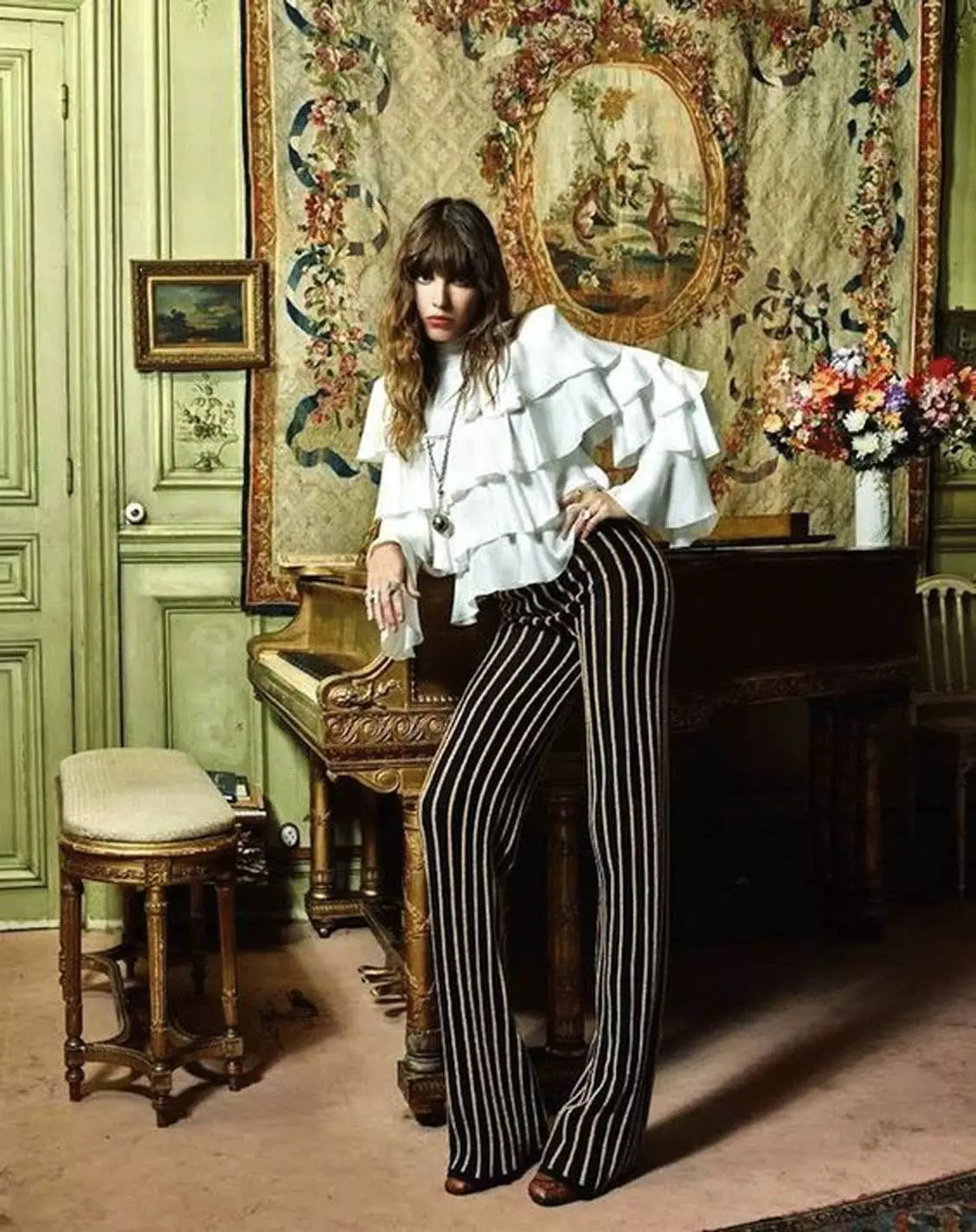 WhoWhatWear interviewed several native French bloggers, came to the following conclusions:
French women in addition to the gym, the basic will not wear legges out of the street.

If you want to "comfortable fashion sense", they prefer wide leg pants, pipe pants, and a variety of jeans, these pants look will be more elegant and comfortable.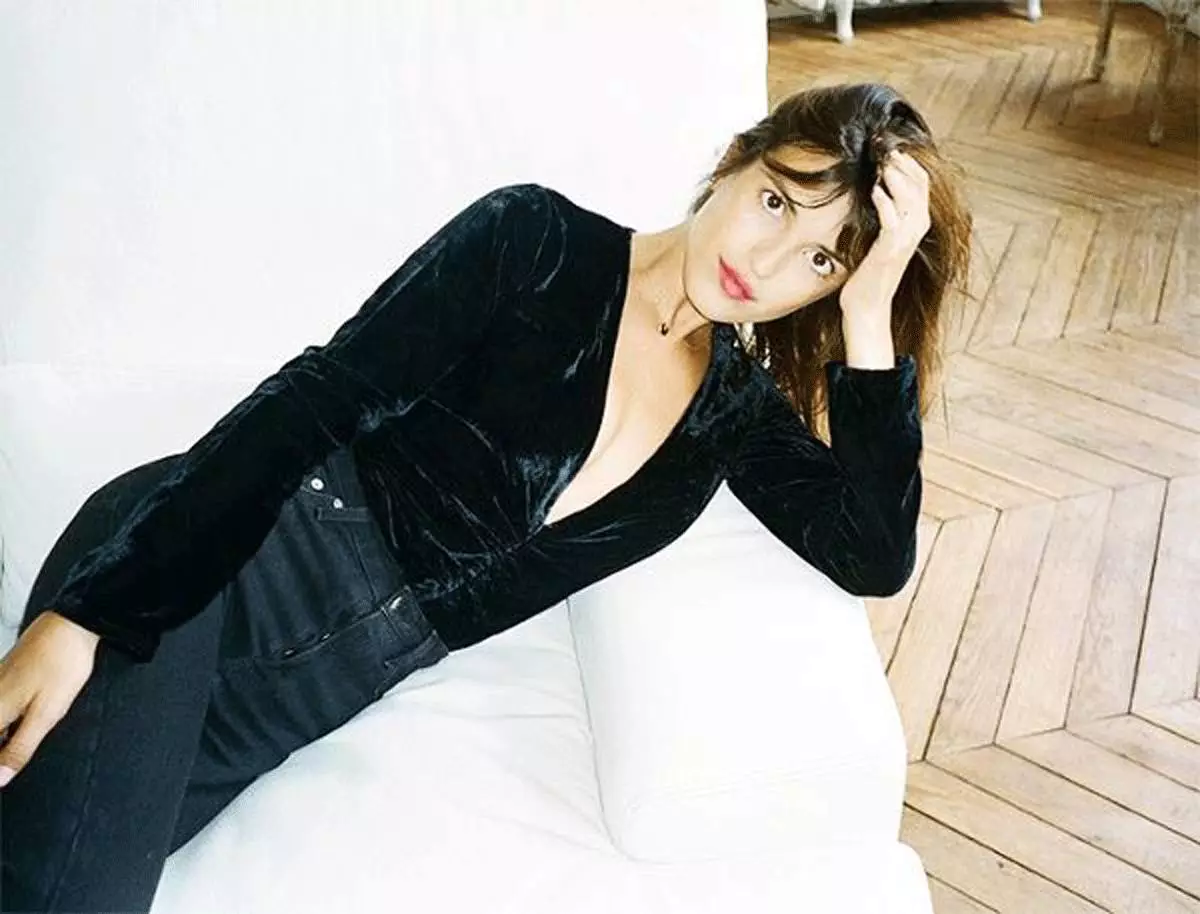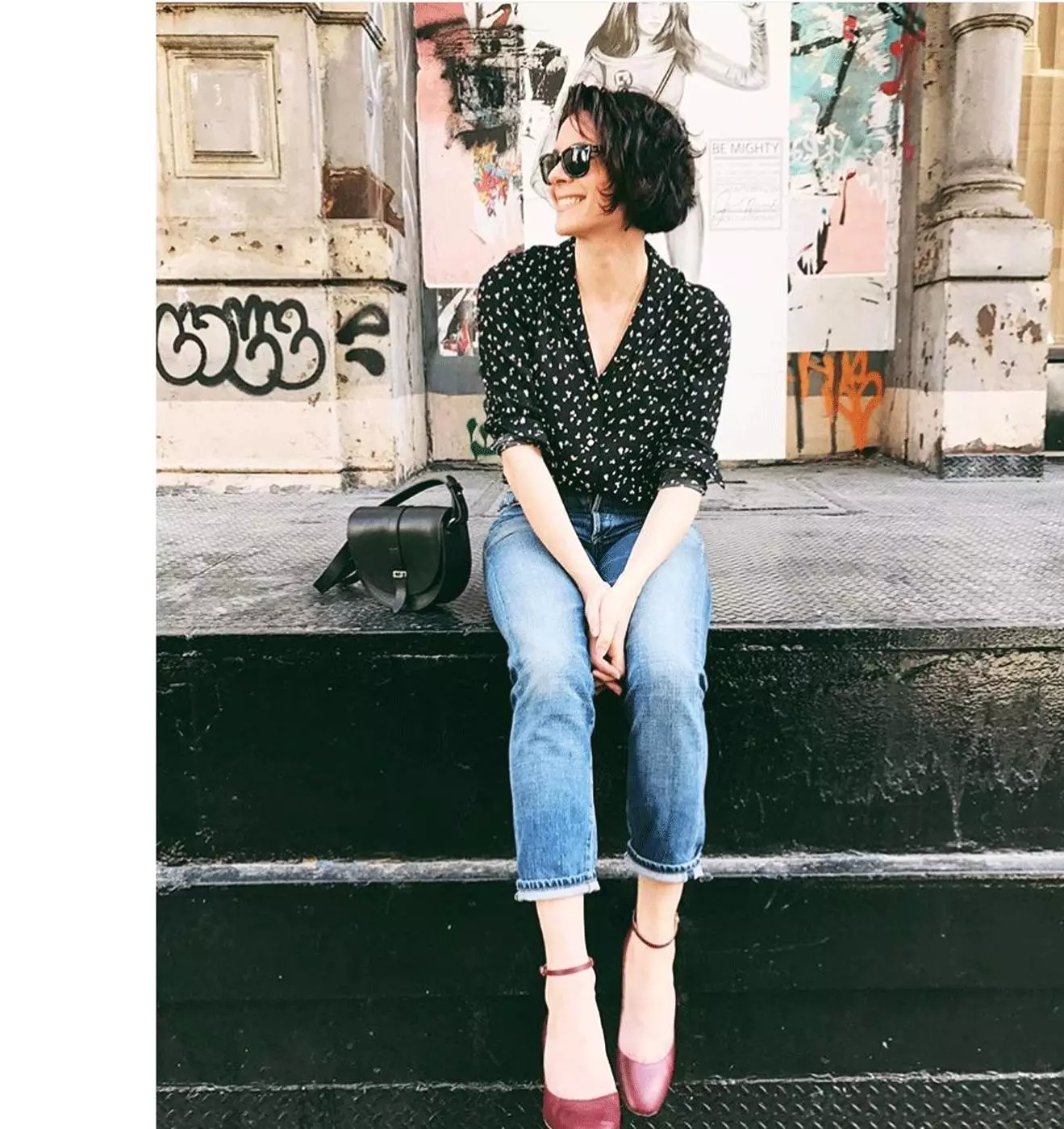 French woman is very pants.
Before the 20th century, the French woman can only wear a skirt, a woman after the war to facilitate the work began to wear pants. And has always been love in the pants Coco Chanel will be developed into a fashion trend, popular in the French woman to open.
French women's elegance is not self-aware, effortless fashion, from their interpretation of a variety of pants can feel a bit.
Most French women do not like to wrap the whole body with clothes particularly tight, pants is also. Romantic unique French style, so you in the crowd, it is easy to distinguish which is a French woman.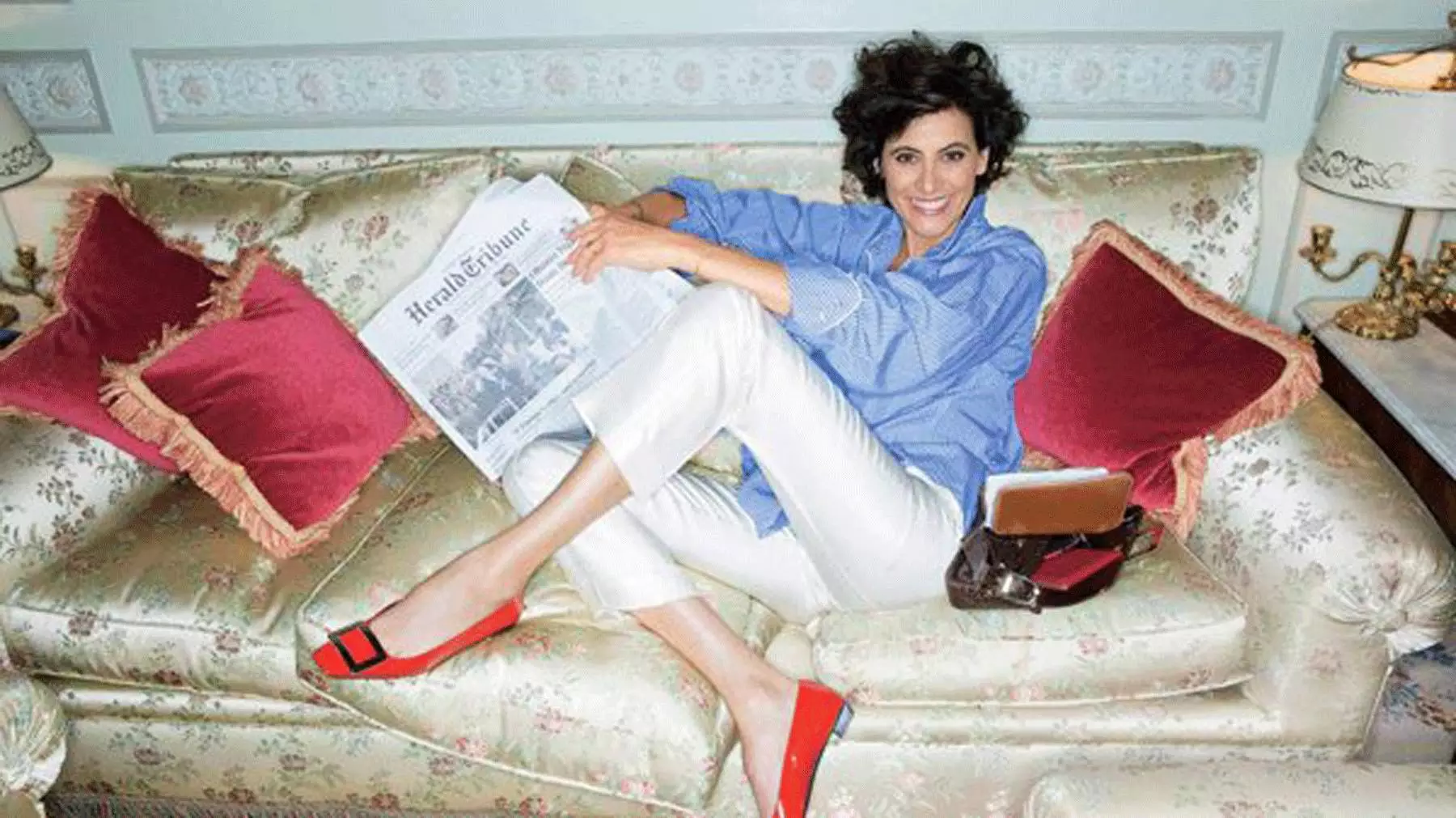 Today we come to see, put aside legging, what pants are French women on weekdays, "comfortable and stylish" synonymous with ~
Elegant wide leg pants
For pants, the French woman's comfortable and trendy first choice is wide leg pants.
French fashion blogger @ sarah_nait

I can not speak for all the French women, but I think in France, sportswear and daily casual wear is very open.

If you want to dress comfortably, I will wear oversize pants or loose knitted trousers. When the movement is romantic, I am a bit surprised. Maybe I'm more conservative.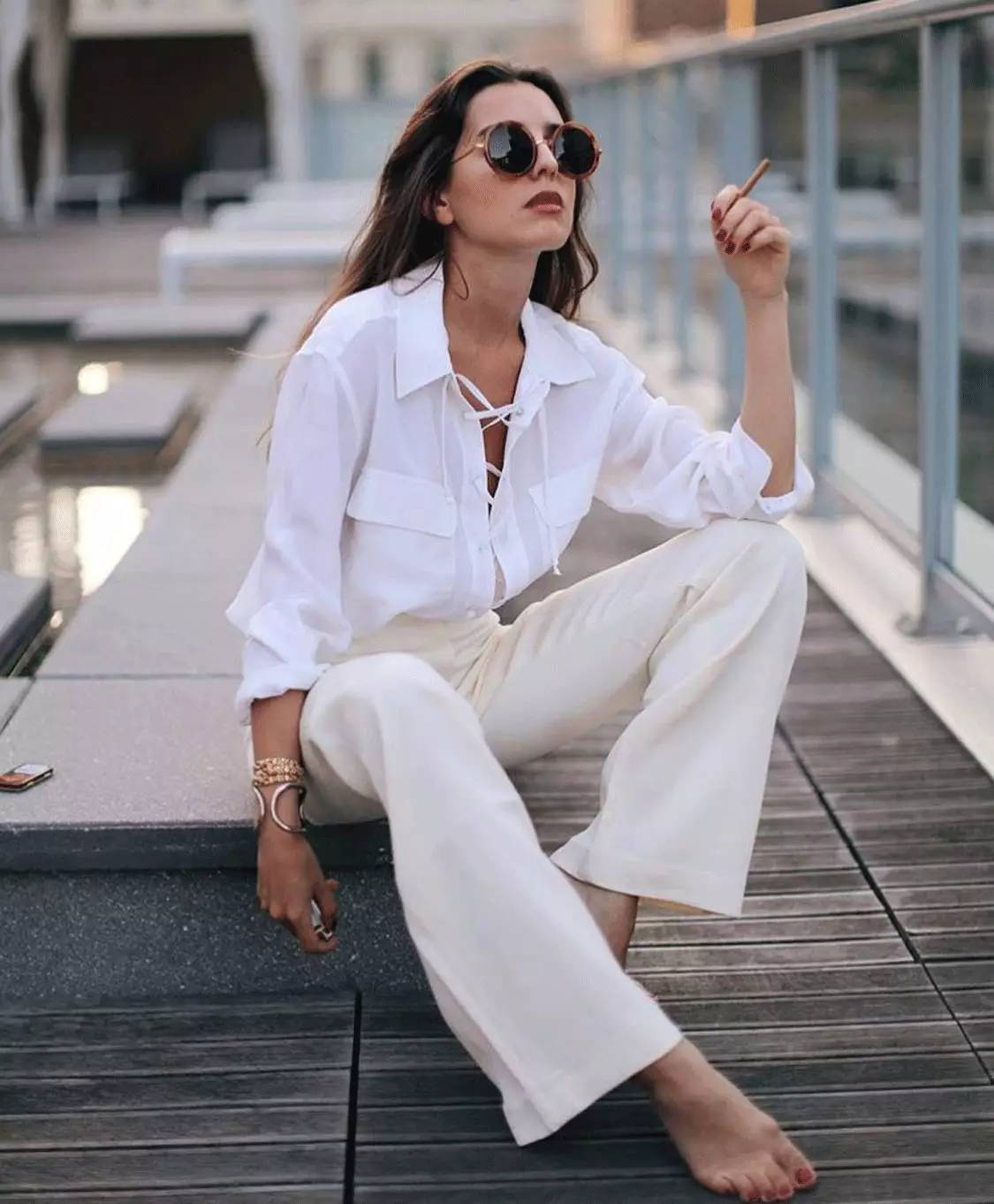 Asian bloggers / illustrators who grew up in France @tokyobanhbao

In addition to fitness occasions, other times I will not wear legging. If you want comfort, I prefer wide leg pants.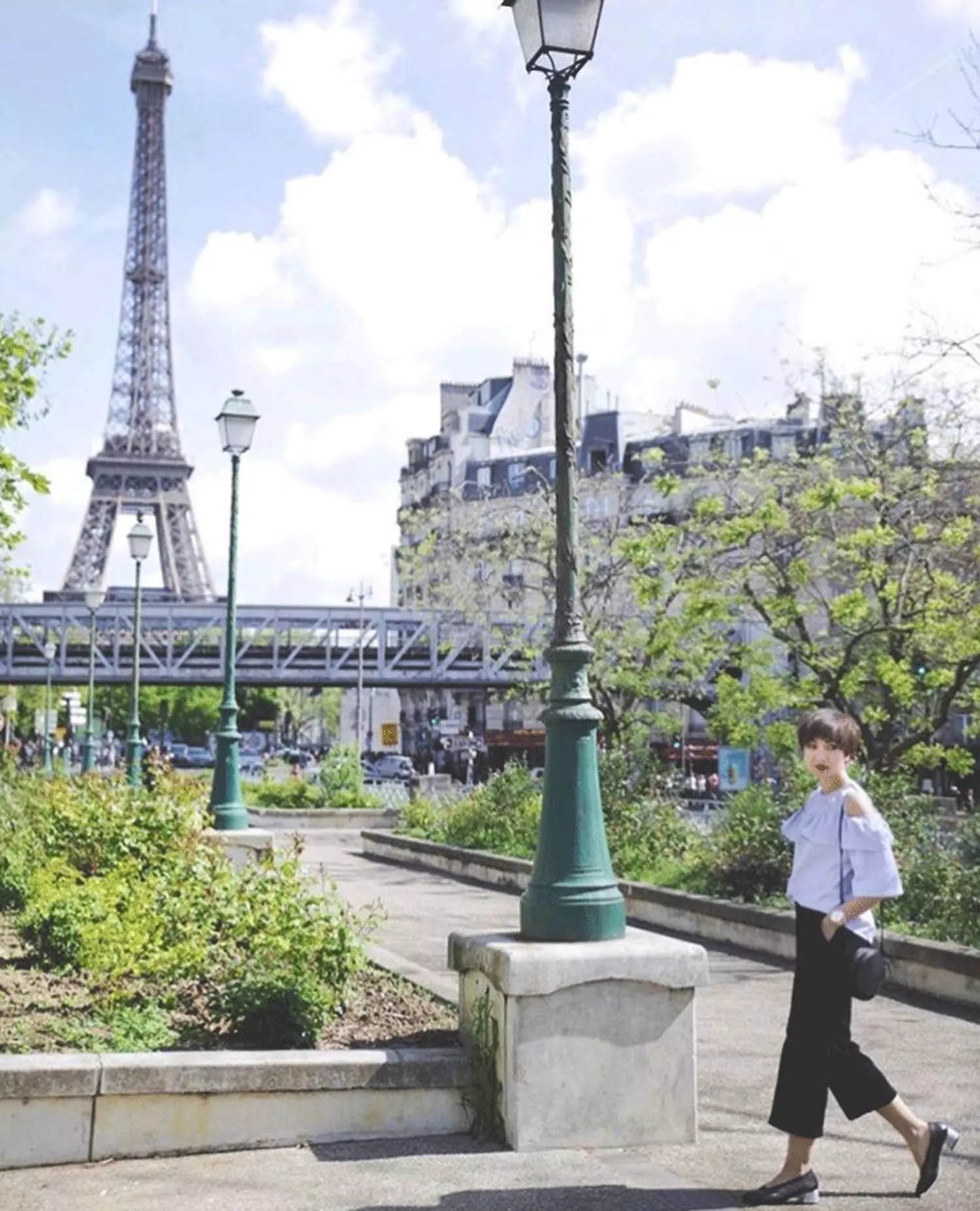 Wide leg pants to the original thin woman set off more handsome and neat; buttocks and legs lines are not perfect, wide leg pants can play an excellent modification.
High waist wide skirt wide leg pants is a French woman love a pants type. Whether it is high waist design, or floor of the drape texture, they used to put the coat into the waist, visually improve the waist, lengthening the legs line.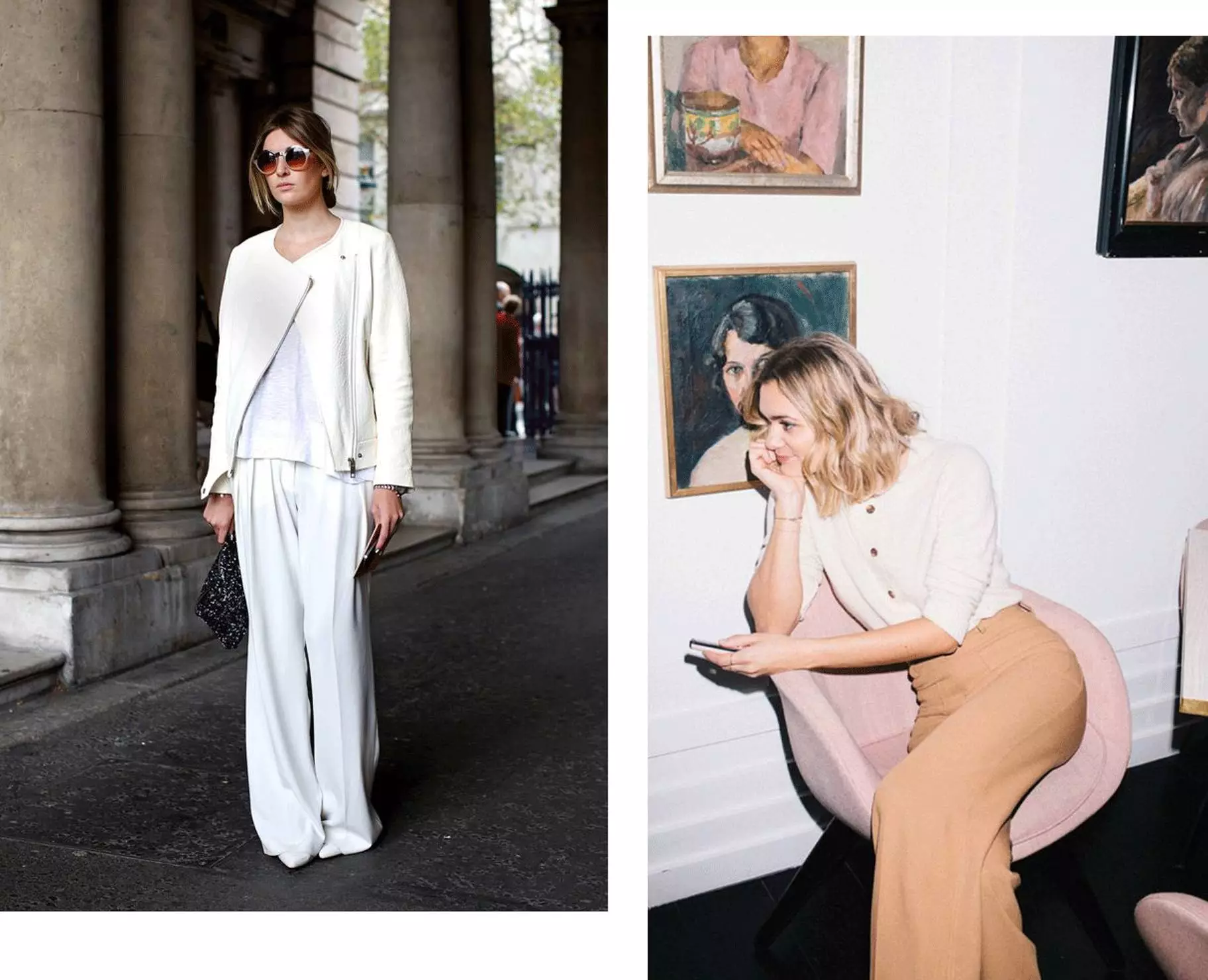 ▼ French actress Marion Cotillard put on a black strap wide leg pants, even if there is a full of feminine face, but also perfect show handsome tomboy style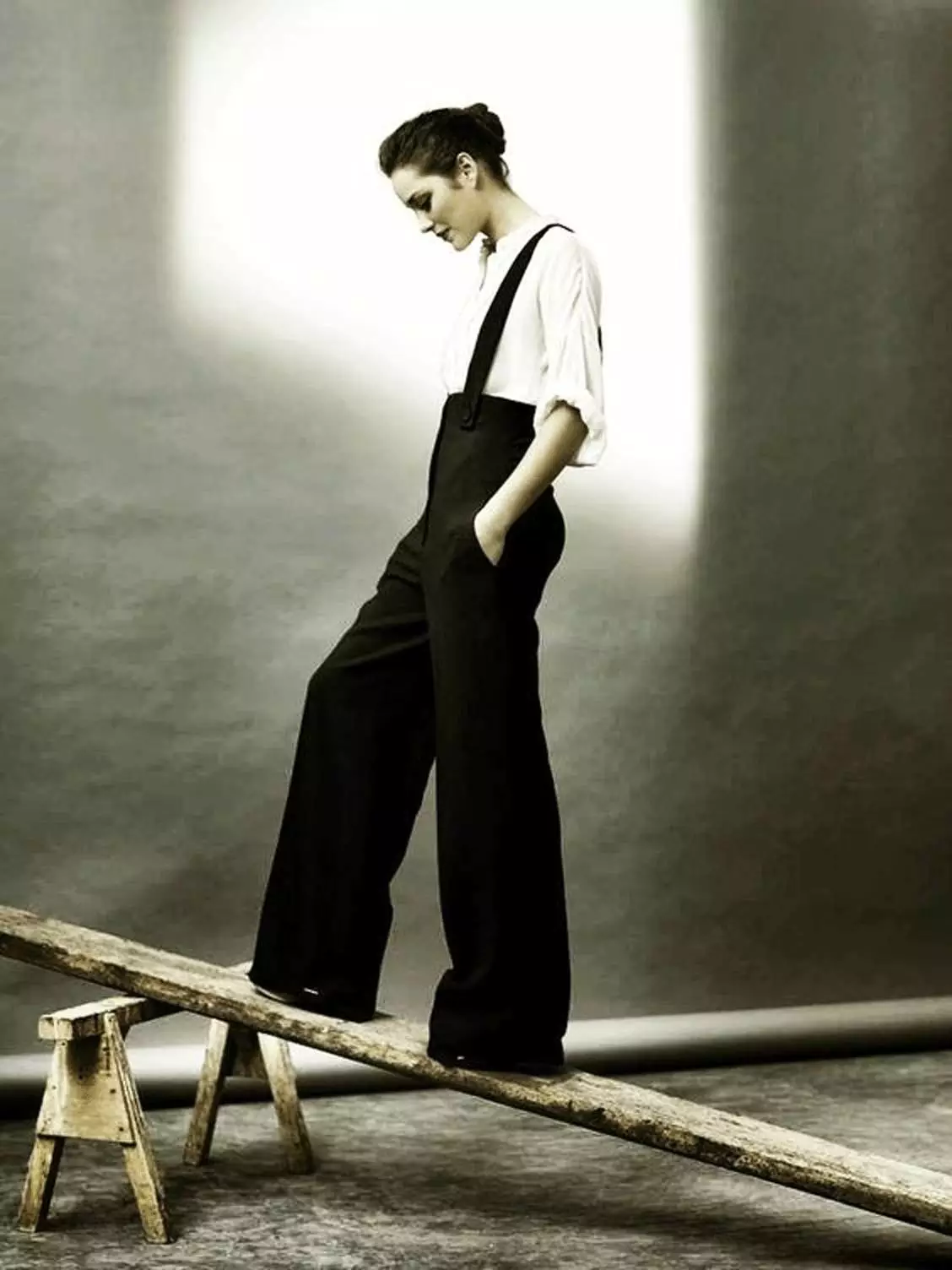 ▼ Meimei mixed model Camille Rowe dressed in silk soft wide-leg pants, naturally comfortable reveals a touch of elegant, and tough suit is very contrast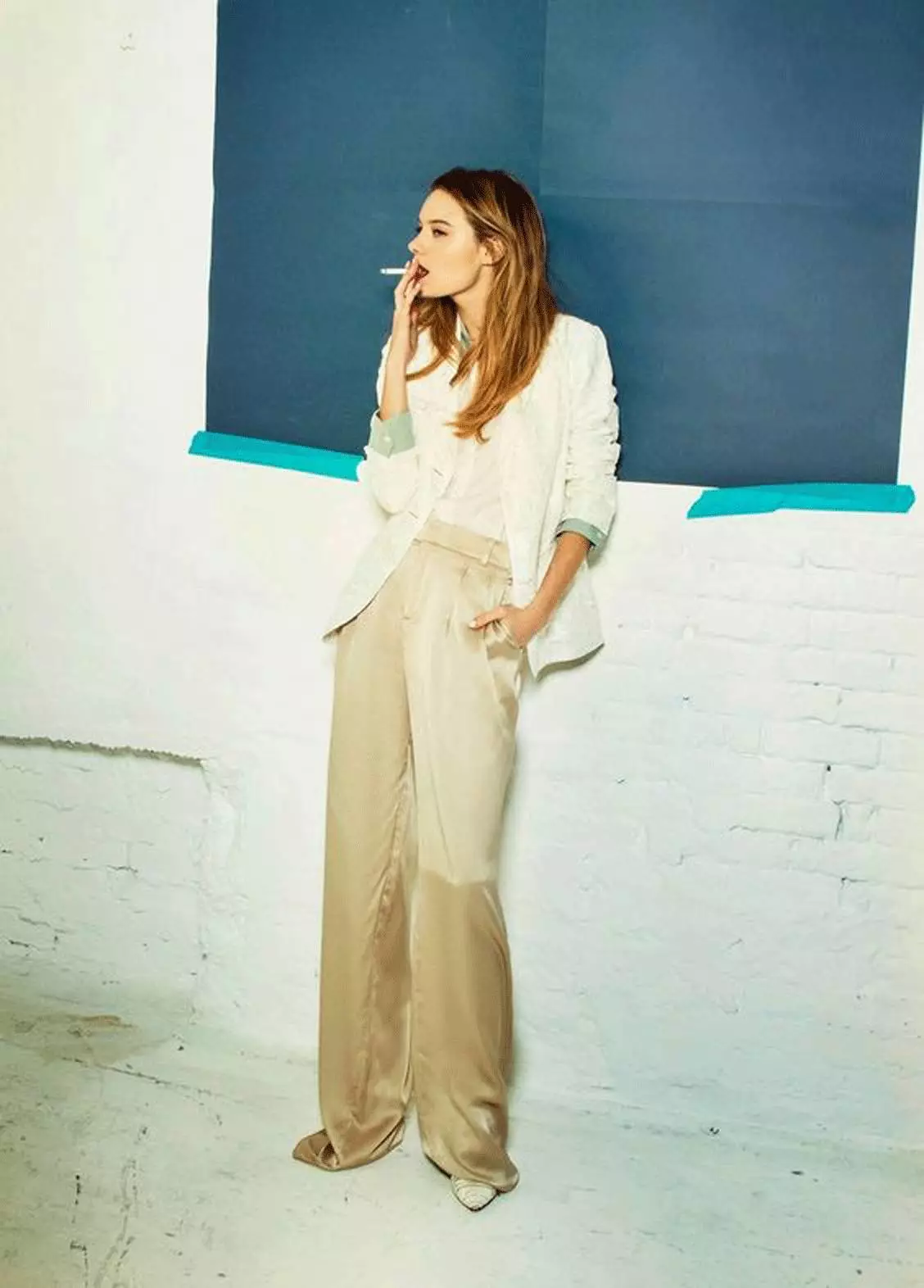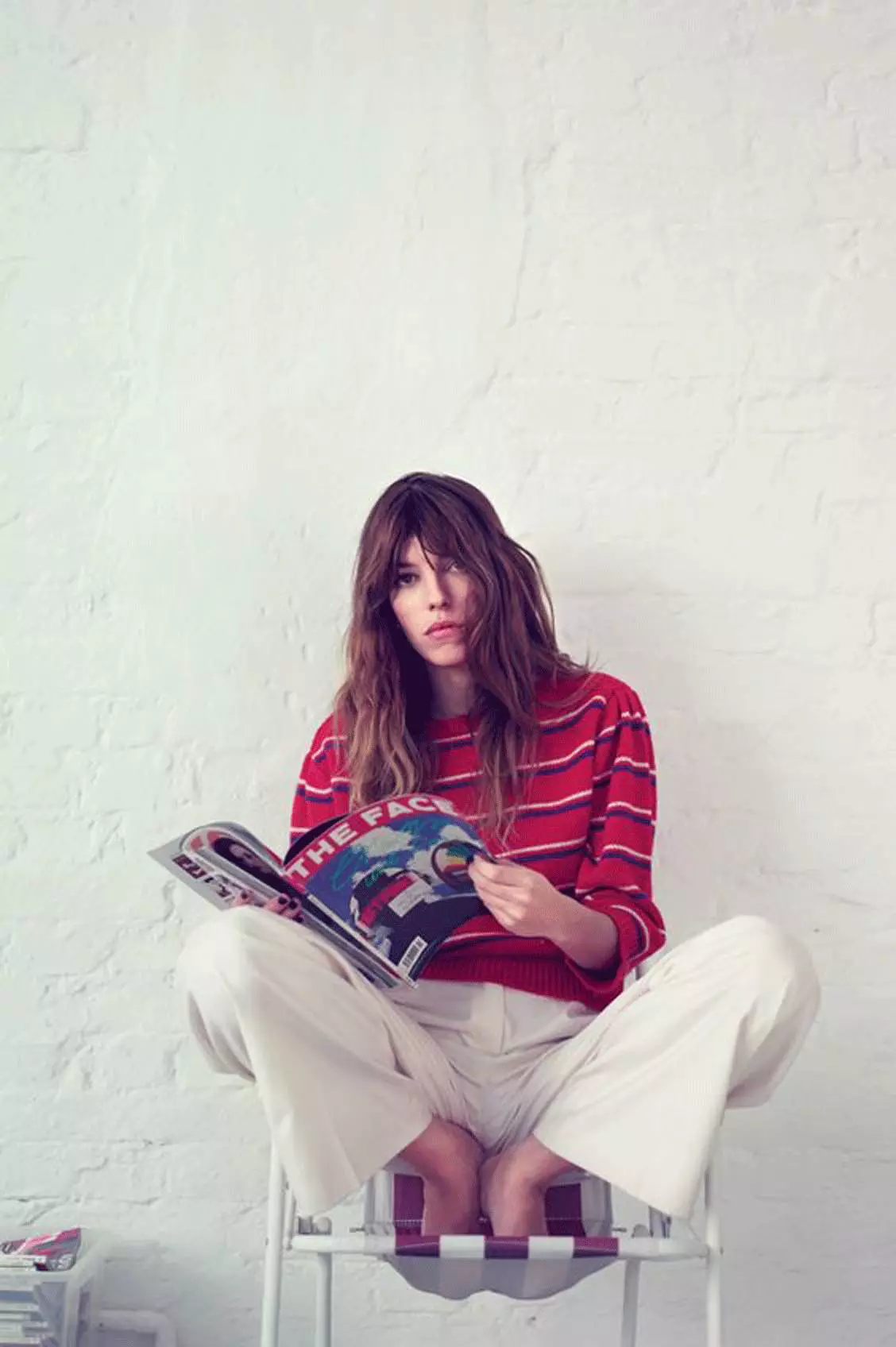 ▼ Caroline de Maigret barefoot wearing wide leg pants at home and children frolic, the French woman at home will not be dirty. Share the lazy warm, not to shoot to capture the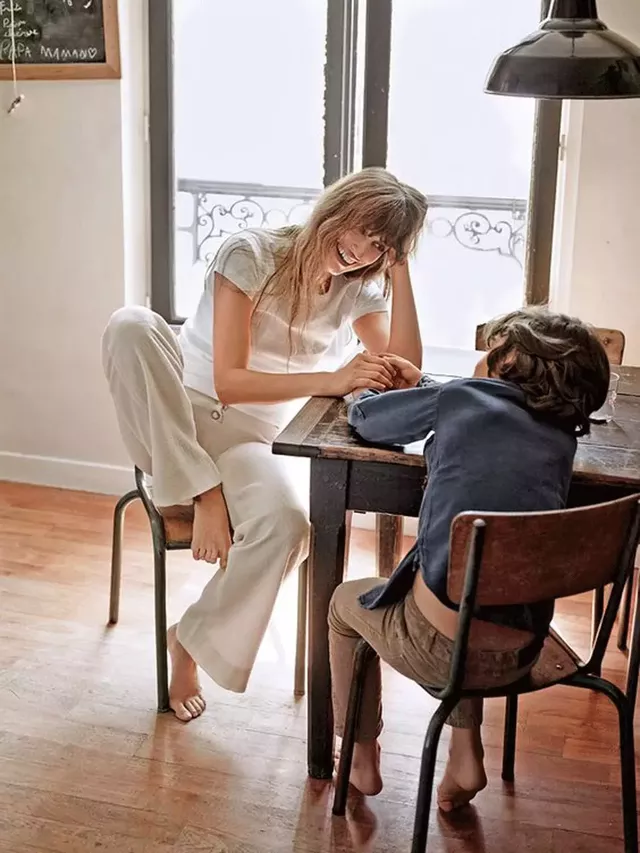 Short a wide wide leg pants, pants will be more long than the long legs and playful. Suitable for everyday wear and vacation.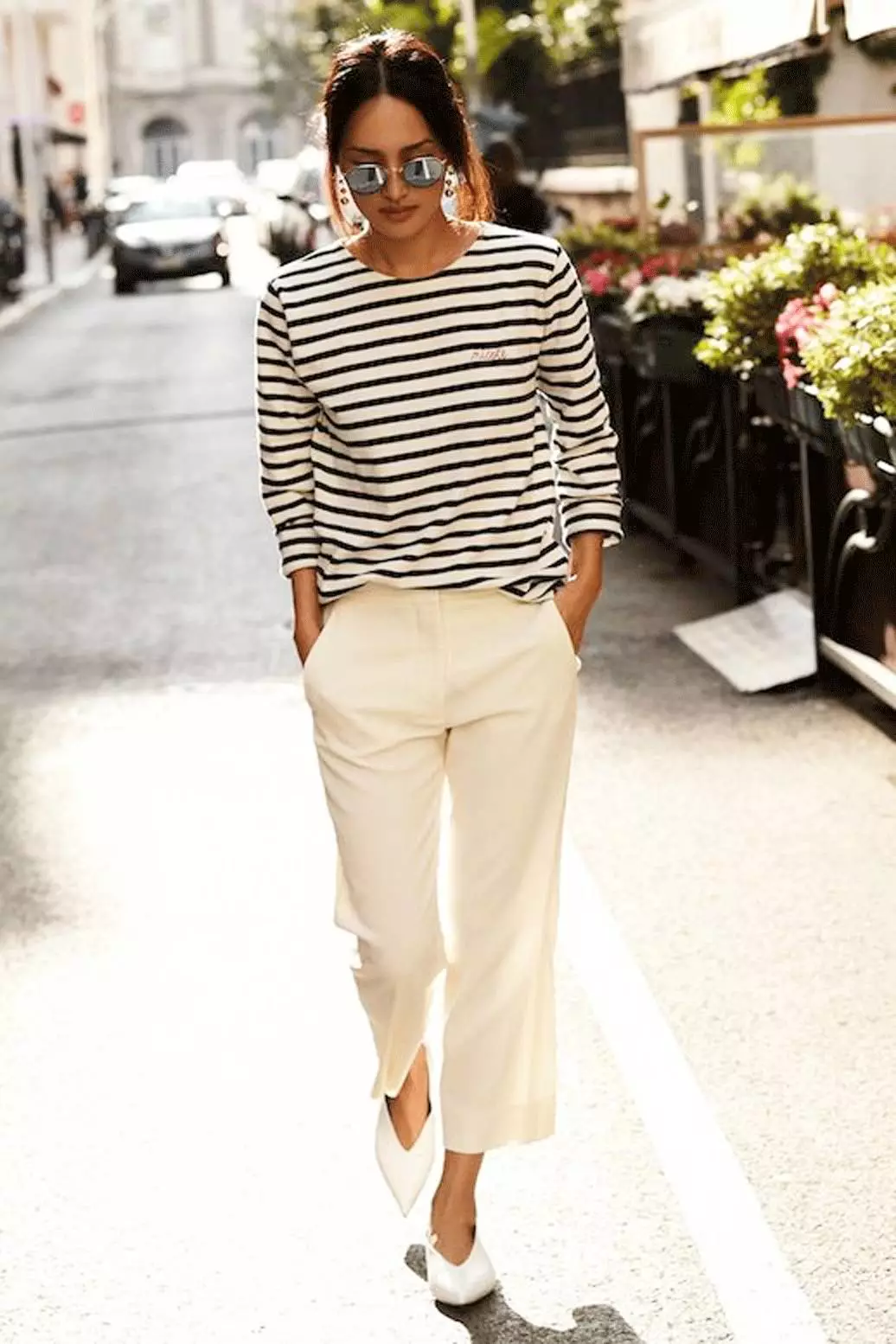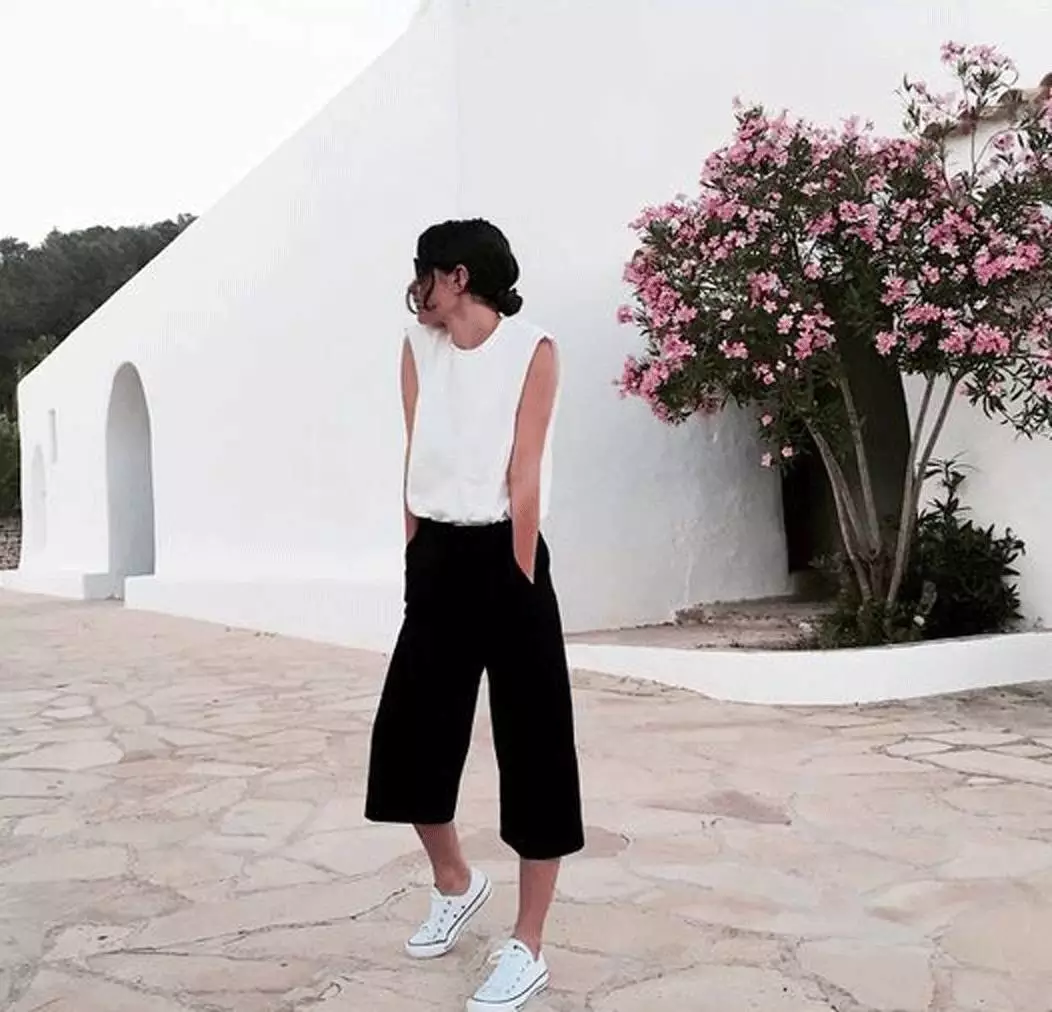 ▼ Paris blogger Victoria in the striped clothes to make a knot, wearing a short section of wide leg pants, coupled with a pair of leisure drag and straw bag, very holiday feeling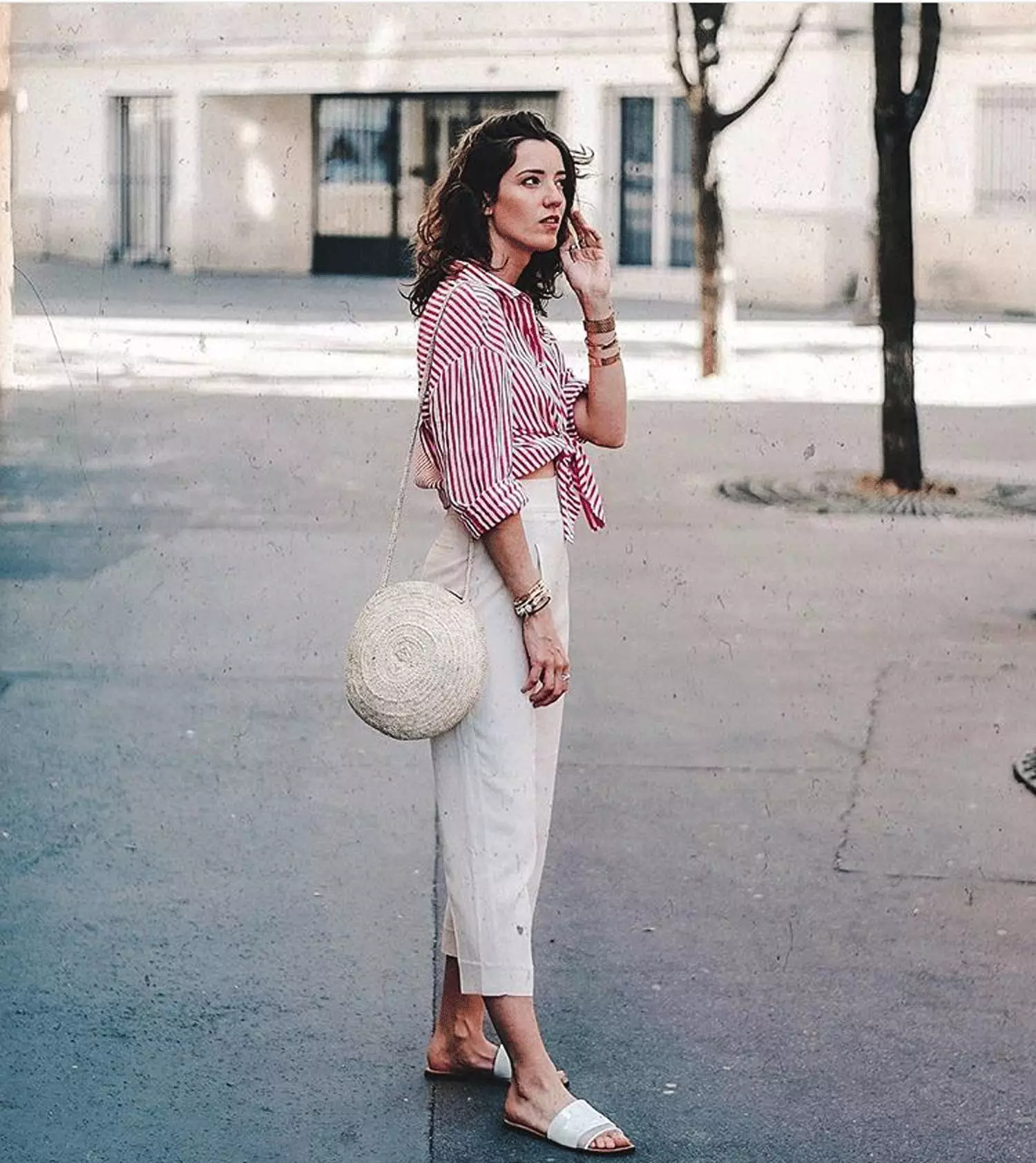 ▼ Blogger Anne Laure Mais this bra top + wide leg pants, is also worth learning from. Vacation is not only a beautiful dress can wear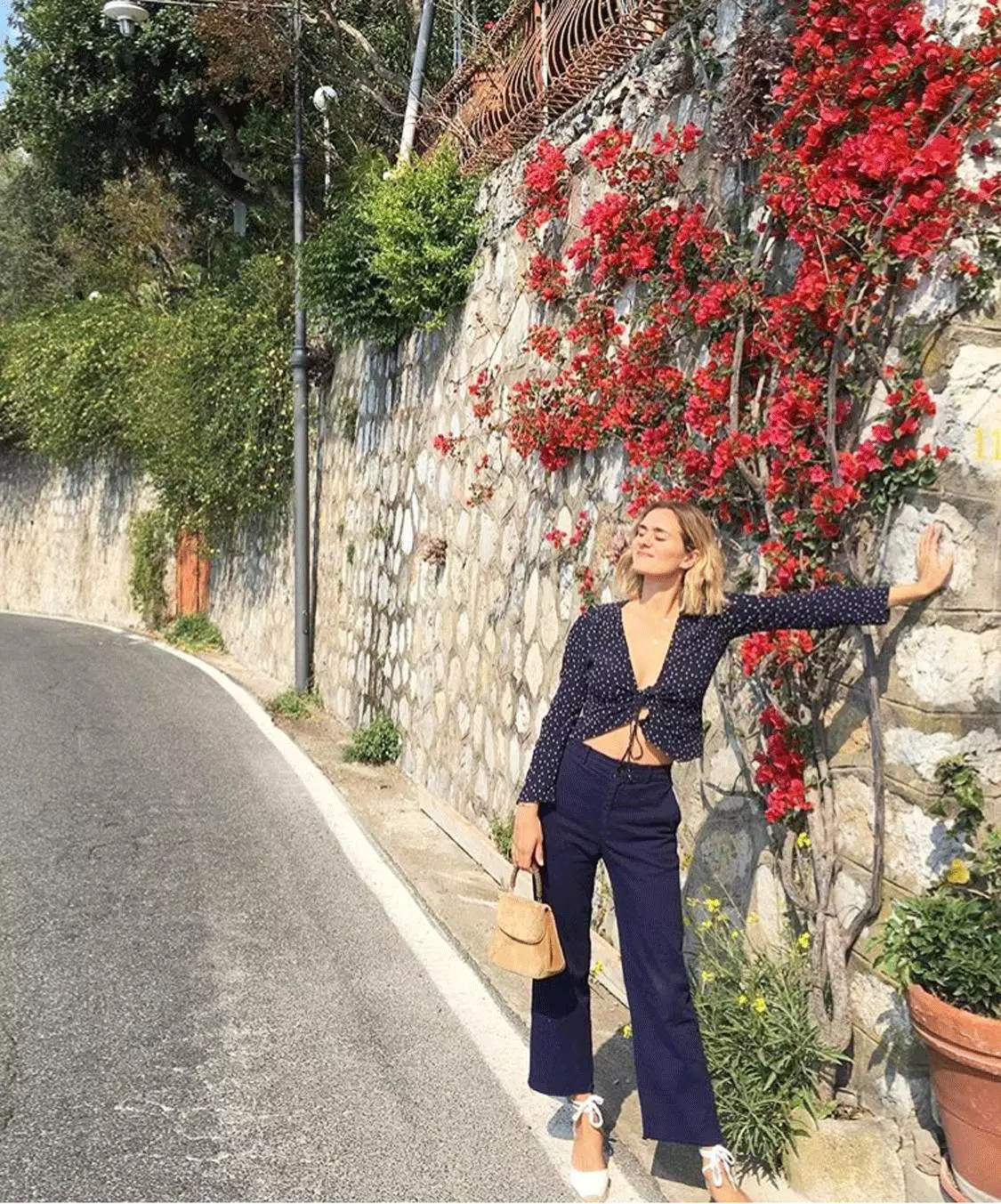 In the holidays or daily, the French women like wide leg pants + flat shoes with. Not to deliberately "increase", in their body will never appear "too much force."
Need to attend special occasions, wide leg pants with a pair of high heels can enhance the gas field, elegant and dignified.
Simple pipe pants
In the 1960s, Yves Saint Laurent first introduced smoking suits and pants.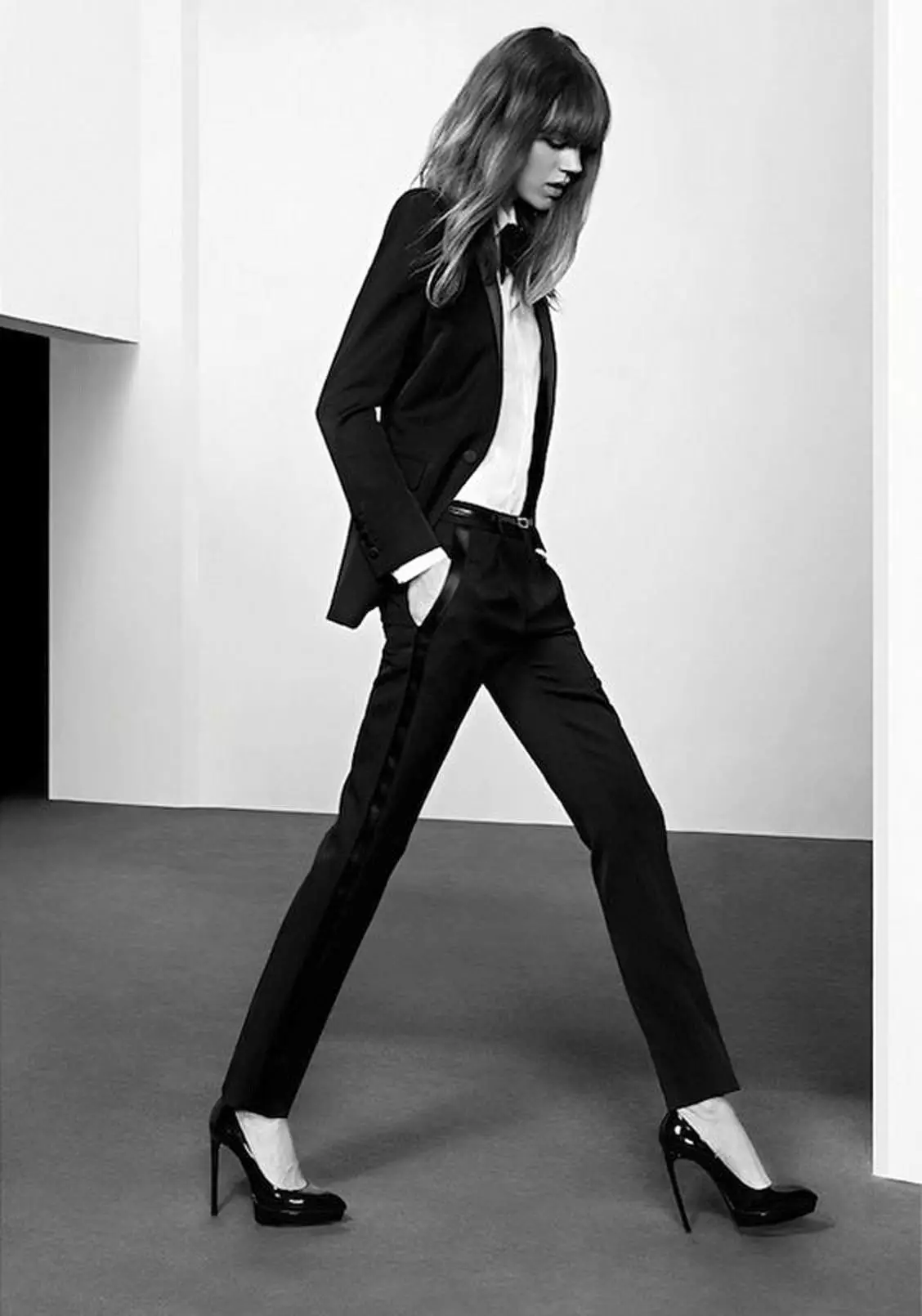 Wear pipe pants, women can also take a big step as a man walking, one hand pants pocket, hand cigarettes. And it has become an important part of the French style.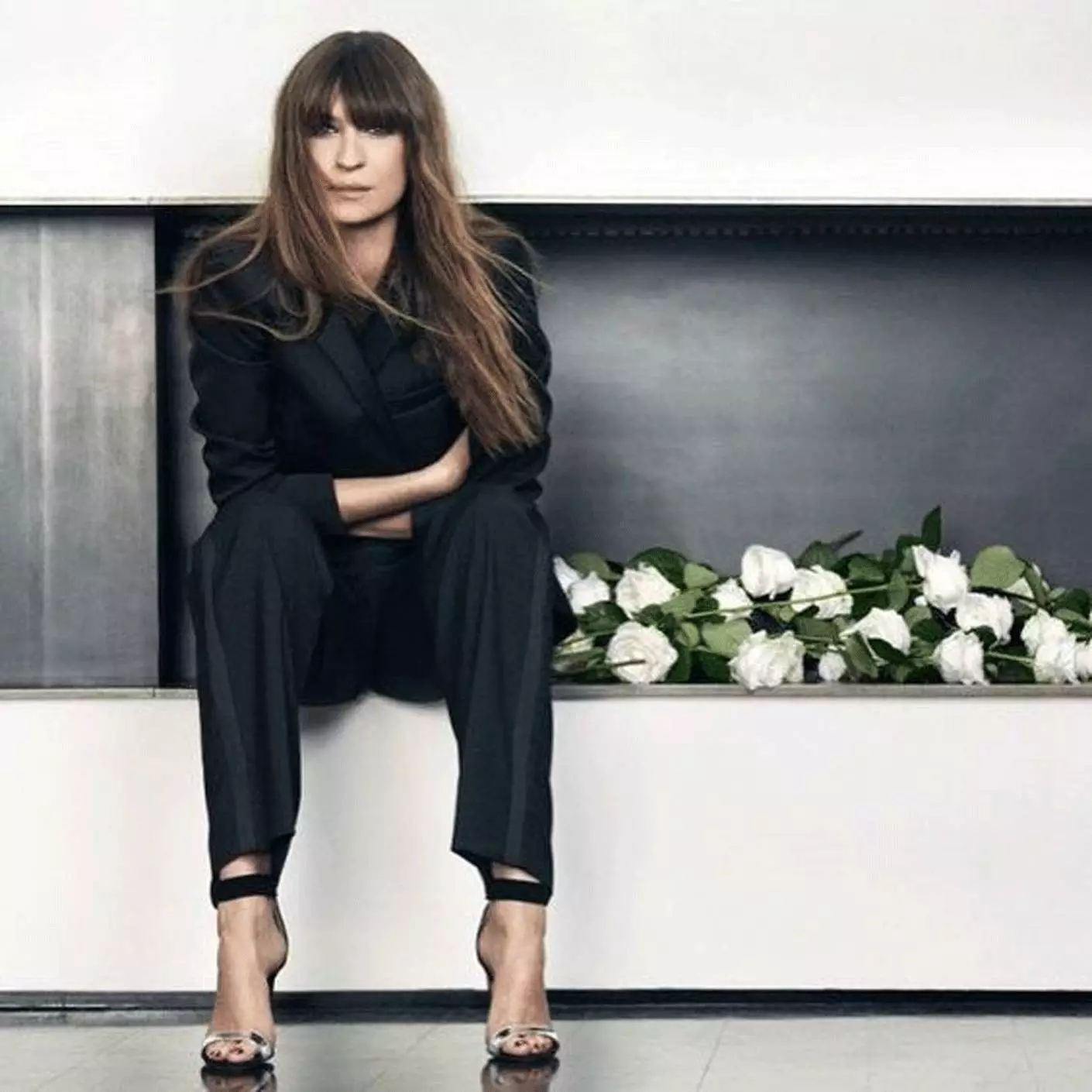 Smoke pants perfect fit your hips, neat straight jeans cut to make your legs slim straight.
Wear pipe pants look good, symmetrical with the body has a high demand. Wear between the legs and pants still some gap between the most perfect. French women know this.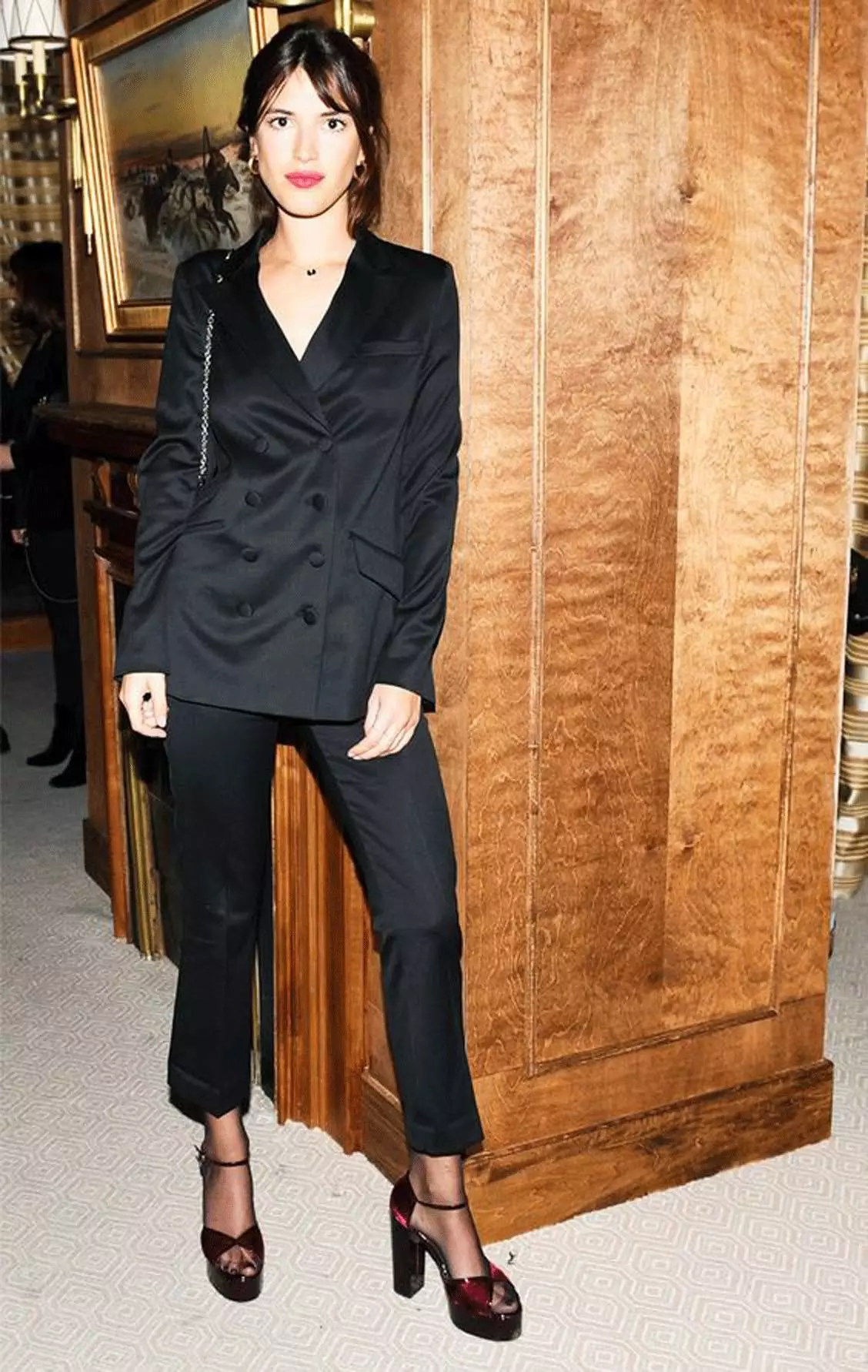 Walking in the streets of France, almost do not see particularly bloated woman.
If the day the French woman found that the weight of their own weight of one or two kilograms, they will "unscrupulous" to break the pointer back to the original position. Even if it is fat can not.
"Do not eat when you are hungry." They eat less and fine, both food, but also maintained a slim figure. This is why they can smoke pipe pants piercing the charming taste.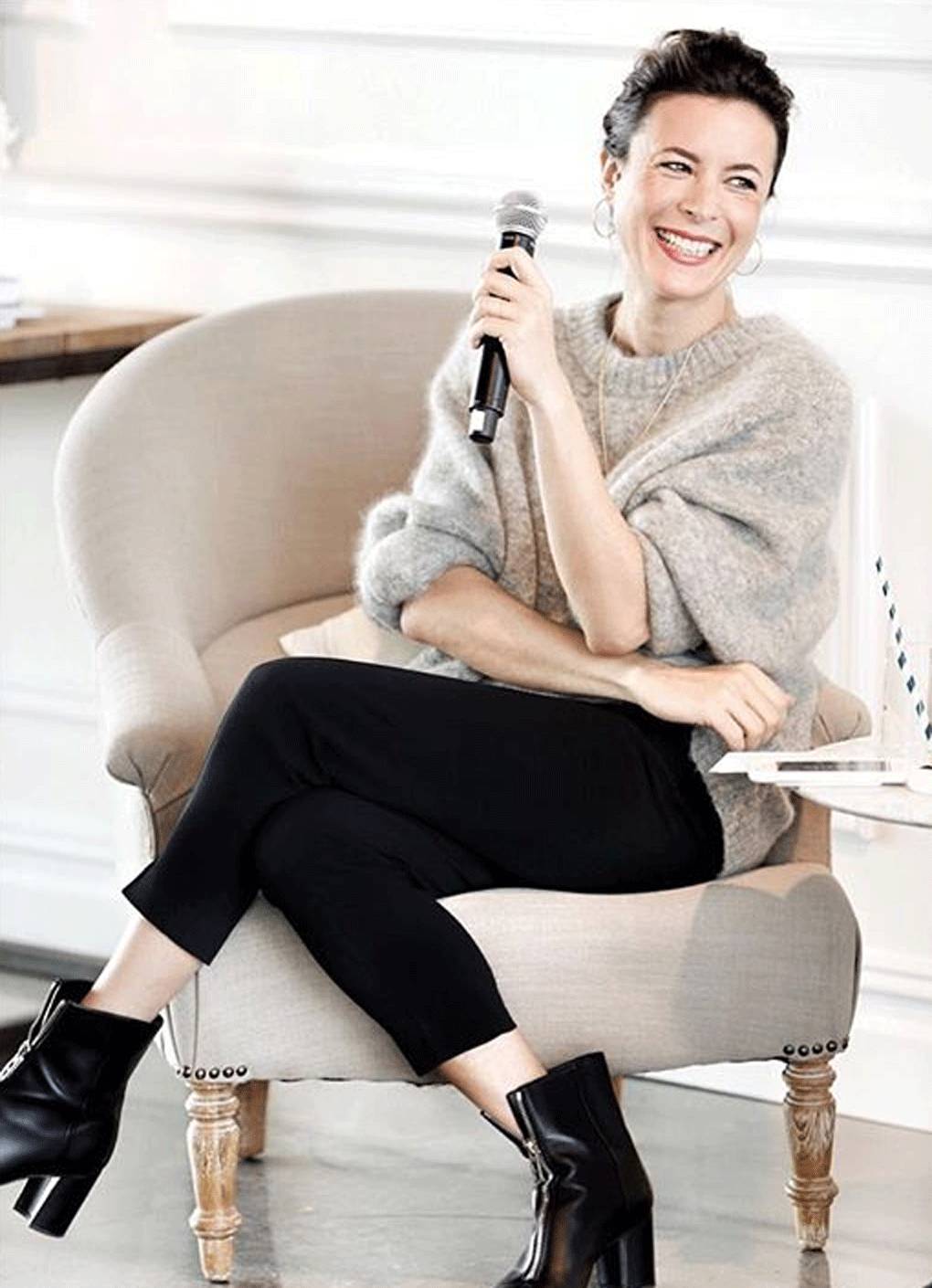 ▼ French actress Audrey Tautou dressed in a Chanel, soft poplin shirt and rosewood pants fusion and exudes the elegant feminine, especially attractive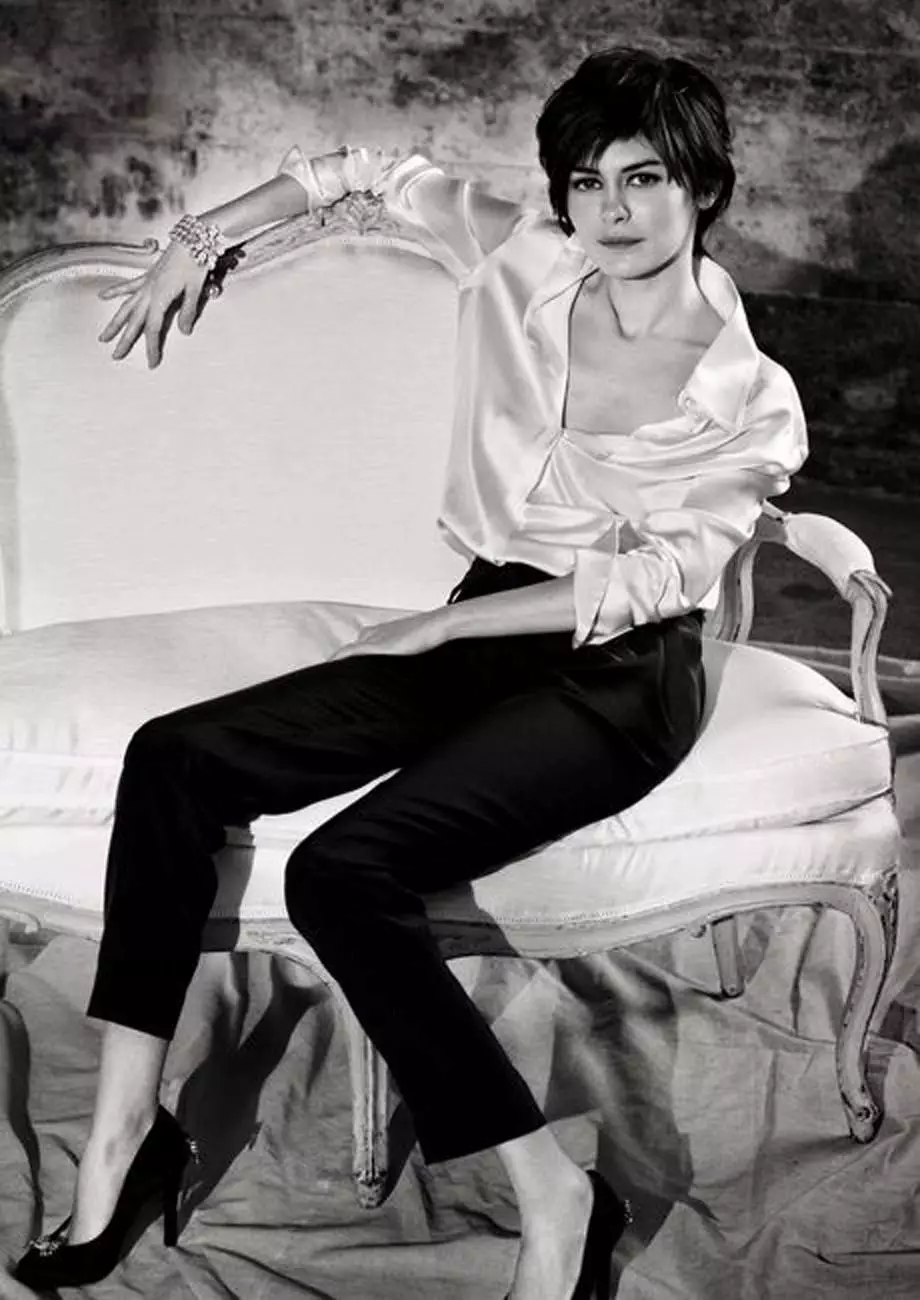 ▼ French older generation models Ines de La Fressange especially like to wear pipe pants, simple white shirt and black pipe pants, reveals a poetic fashionable pleasant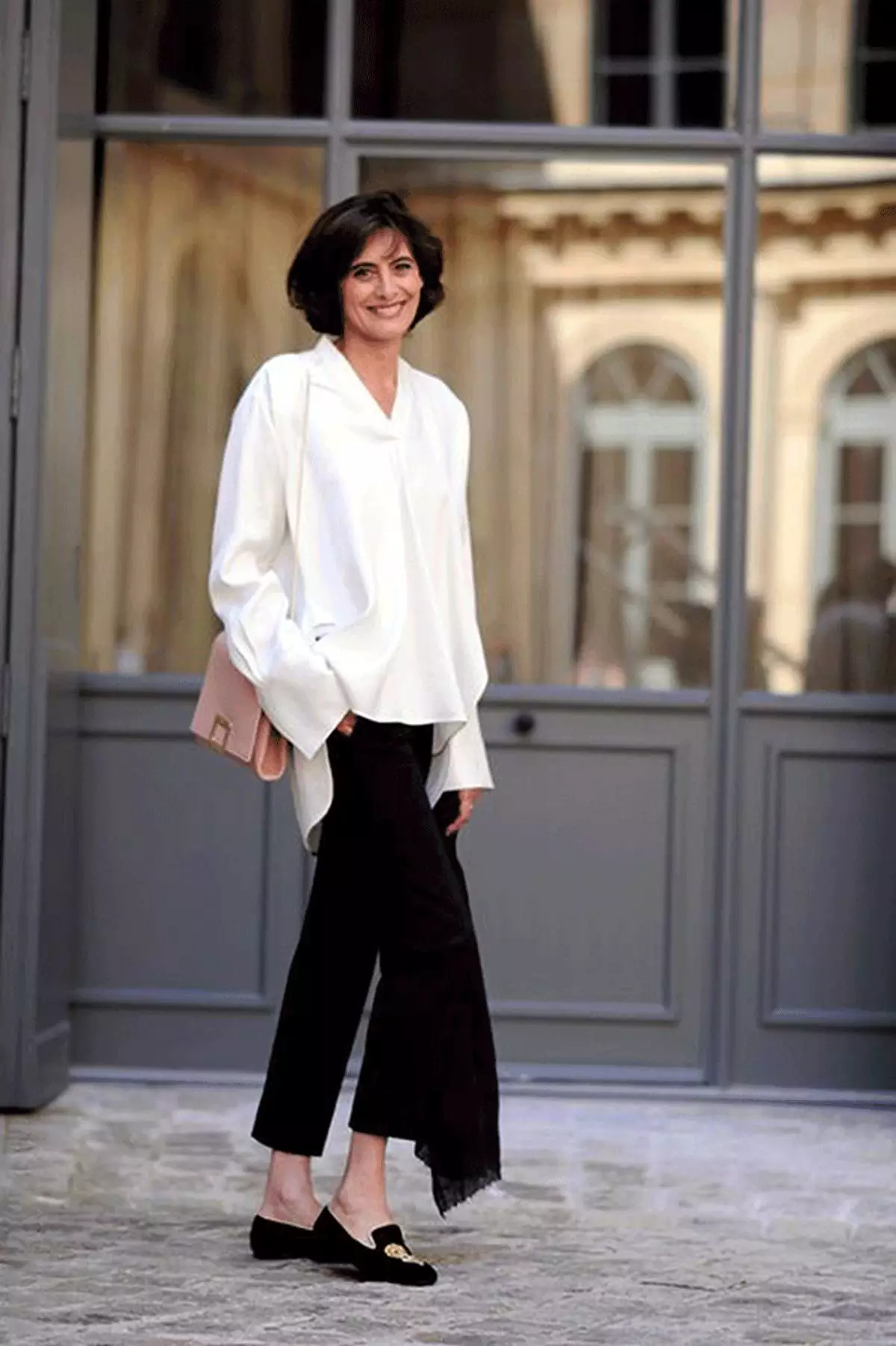 ▼ even developed to wear a variety of colors of the pipe pants, still grasp the high sense of elegance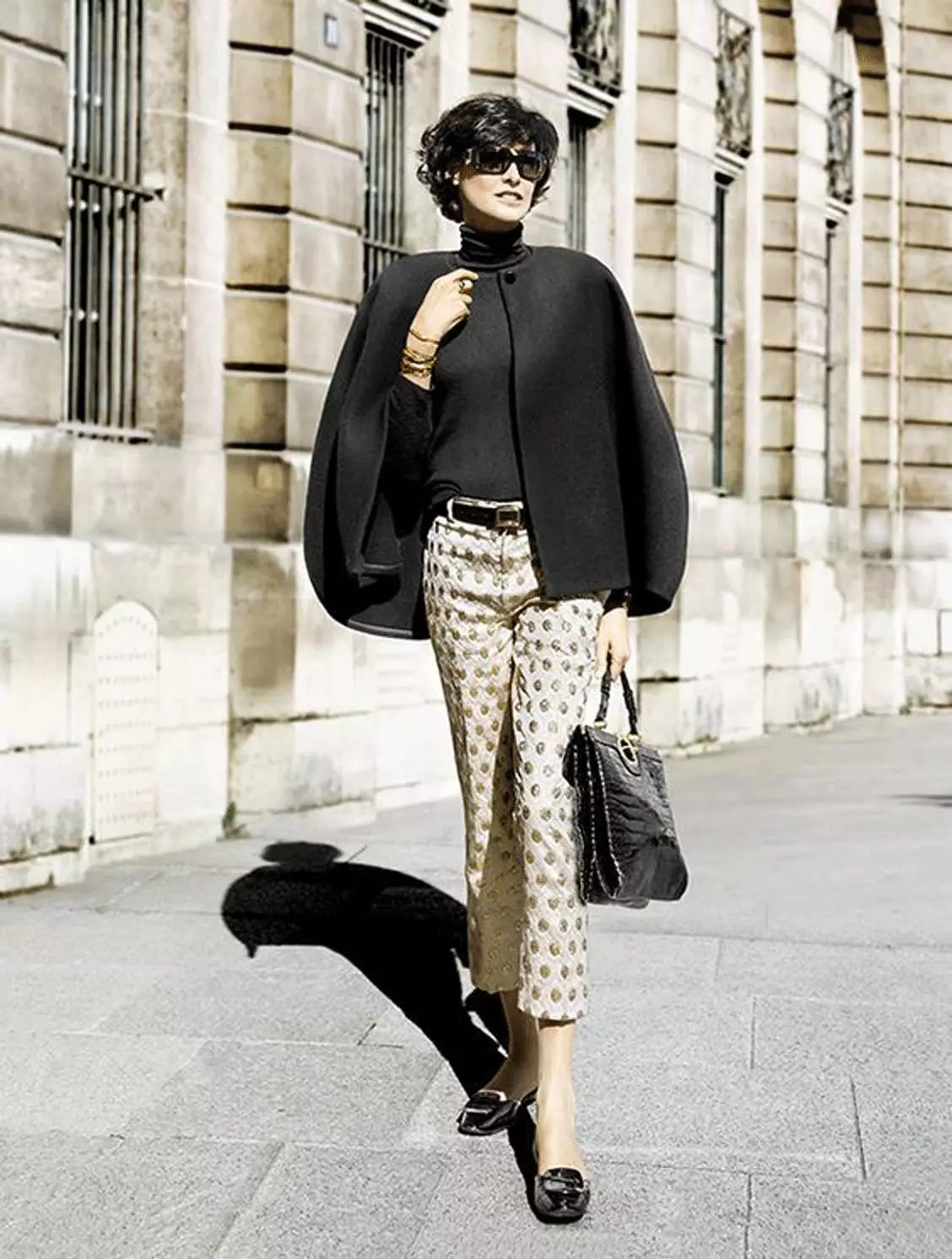 Style jeans
French women in order to both fashion and comfort, will choose high waist non-tight jeans.
French blogger @cuillereaabsinthe

French women still have a point of view: legging only for fitness or at home casually wear, because wearing legging just like wearing a stockings, I would prefer boyfriend jeans.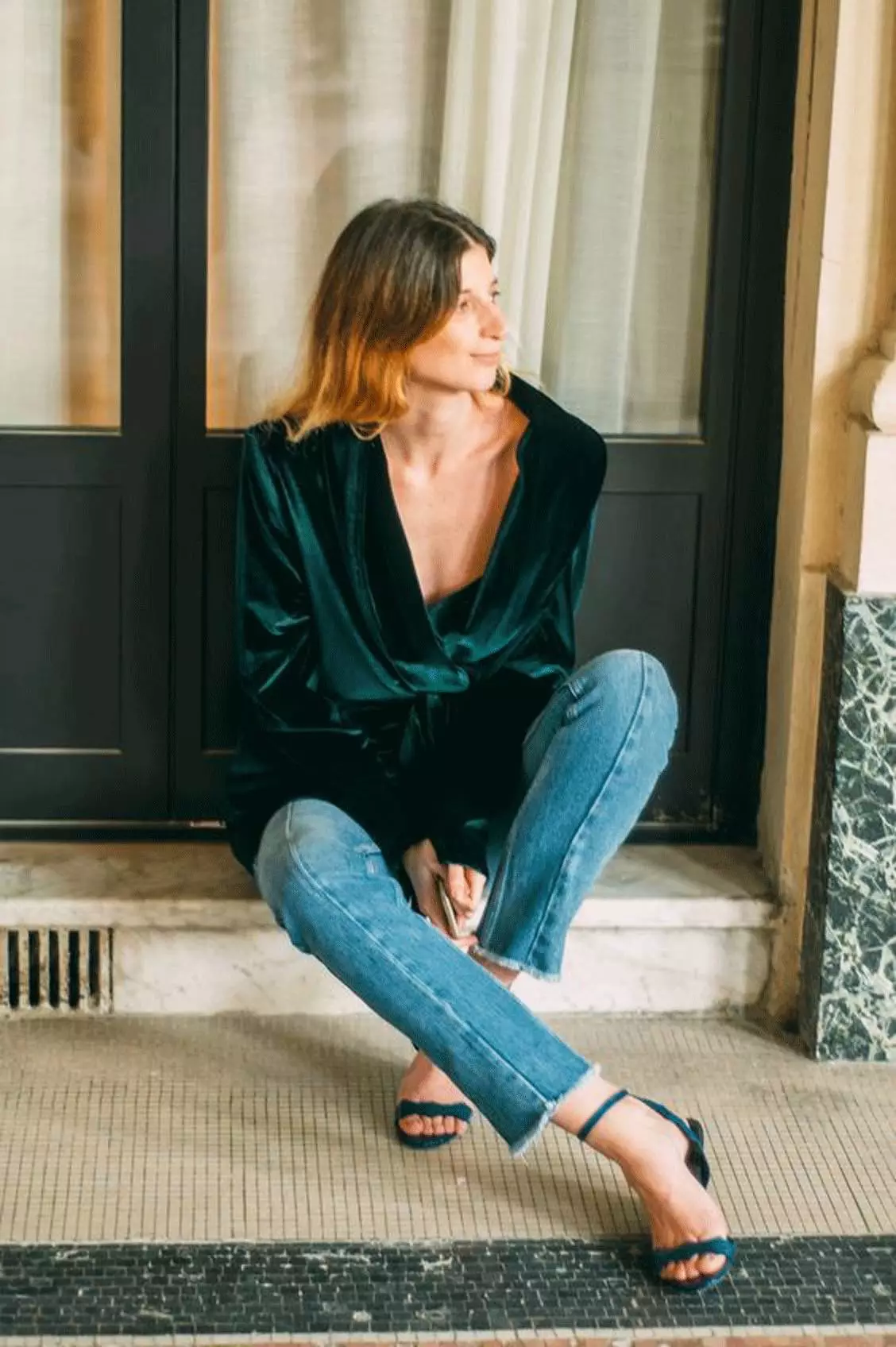 Ines de La Fressange said: "Jeans really is a very boring thing, no one wants to continue to buy, but it is in everyone who is accidentally fit."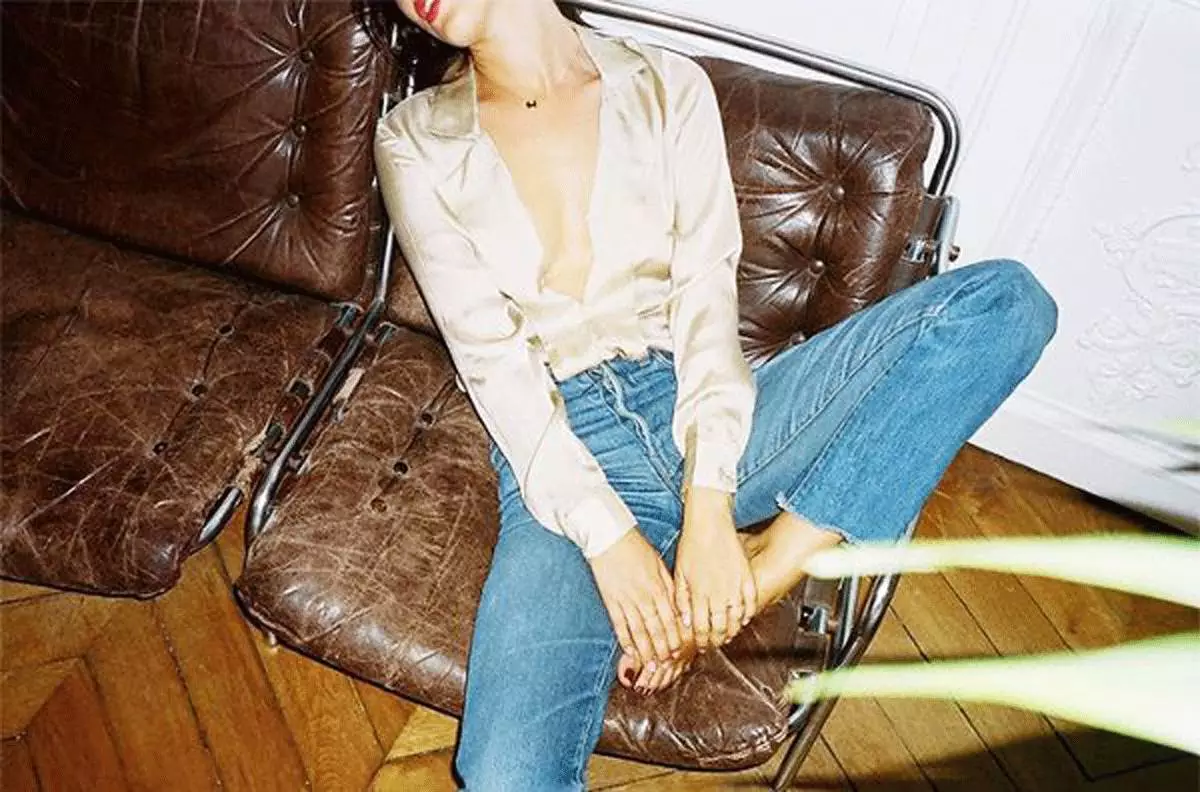 French women's wardrobe is usually very mini, almost only can be linked to the season's 10 pieces of clothing, so left, are good things.
They like to repeat the replacement of a single product. French women do not care every day to wear different, with a few good quality of clothing, back and forth to wear, have their own unique style of ingenuity is enough.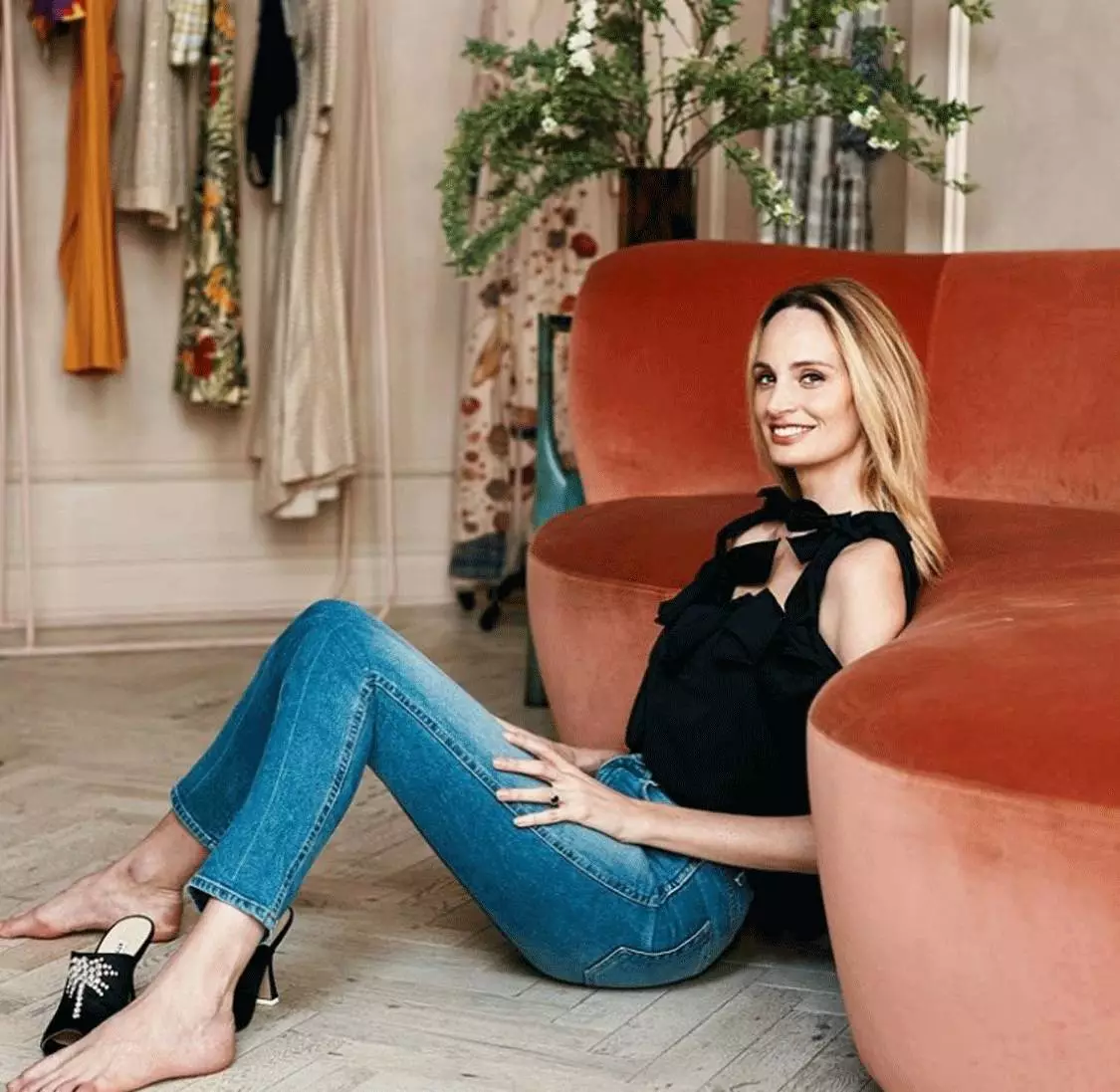 Style jeans is their wardrobe will be used in the "high frequency of good things." They like to put the coat into the jeans wearing law, retro and then the proportion of body.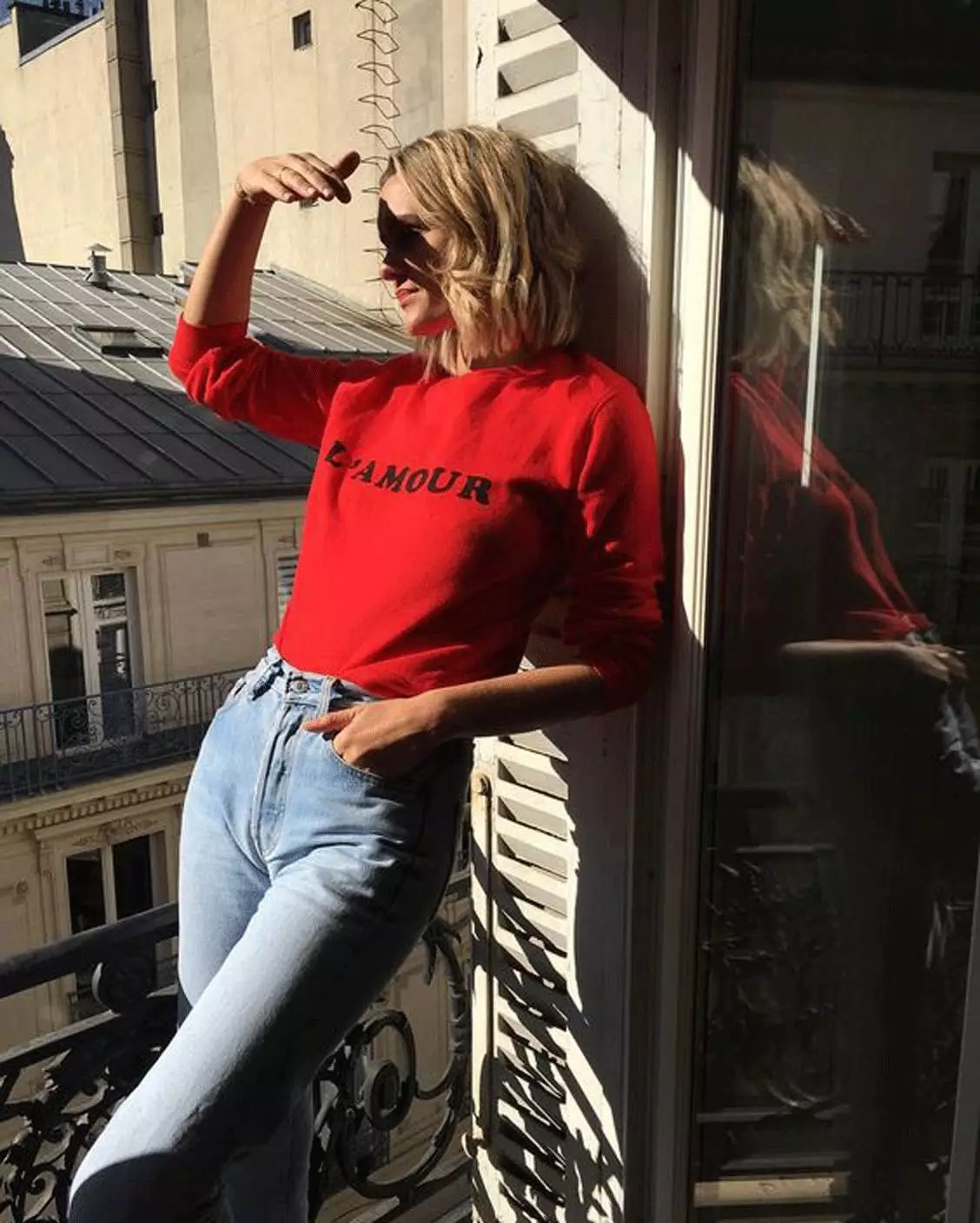 ▼ Audrey Tautou and Ines de La Fressange are a small suit + fresh white Tee and jeans with clean and simple, is our daily reference to the total look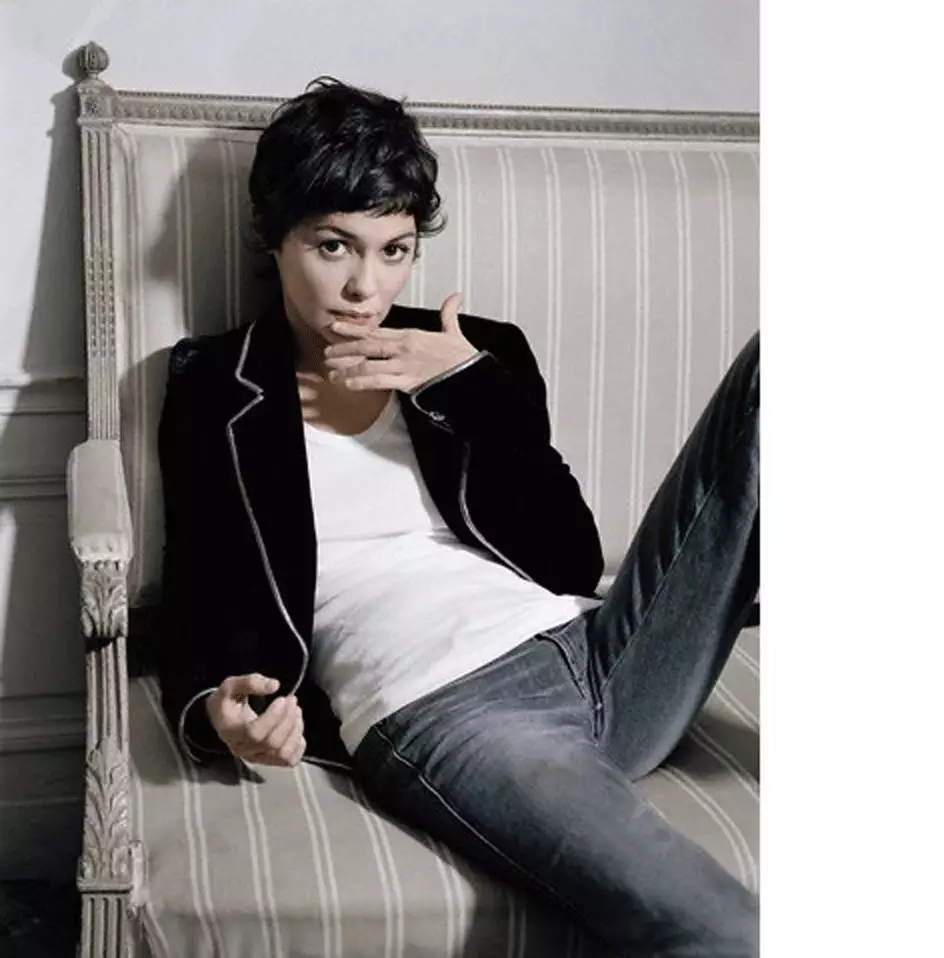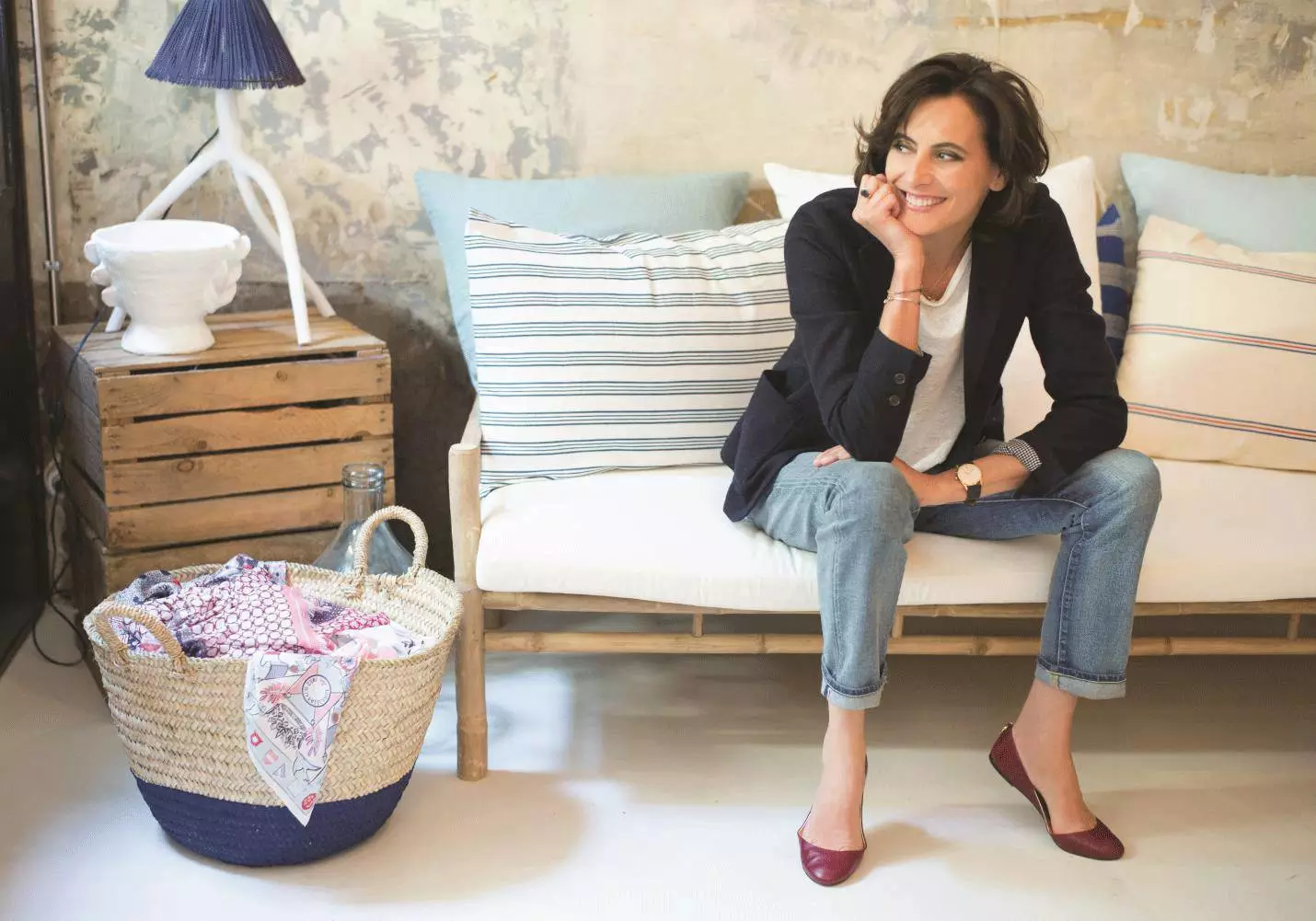 ▼ Caroline de Maigret and Leila Yavari with a casual long suit with style jeans, icing on the cake a pair of small white shoes, distributed with lazy fashion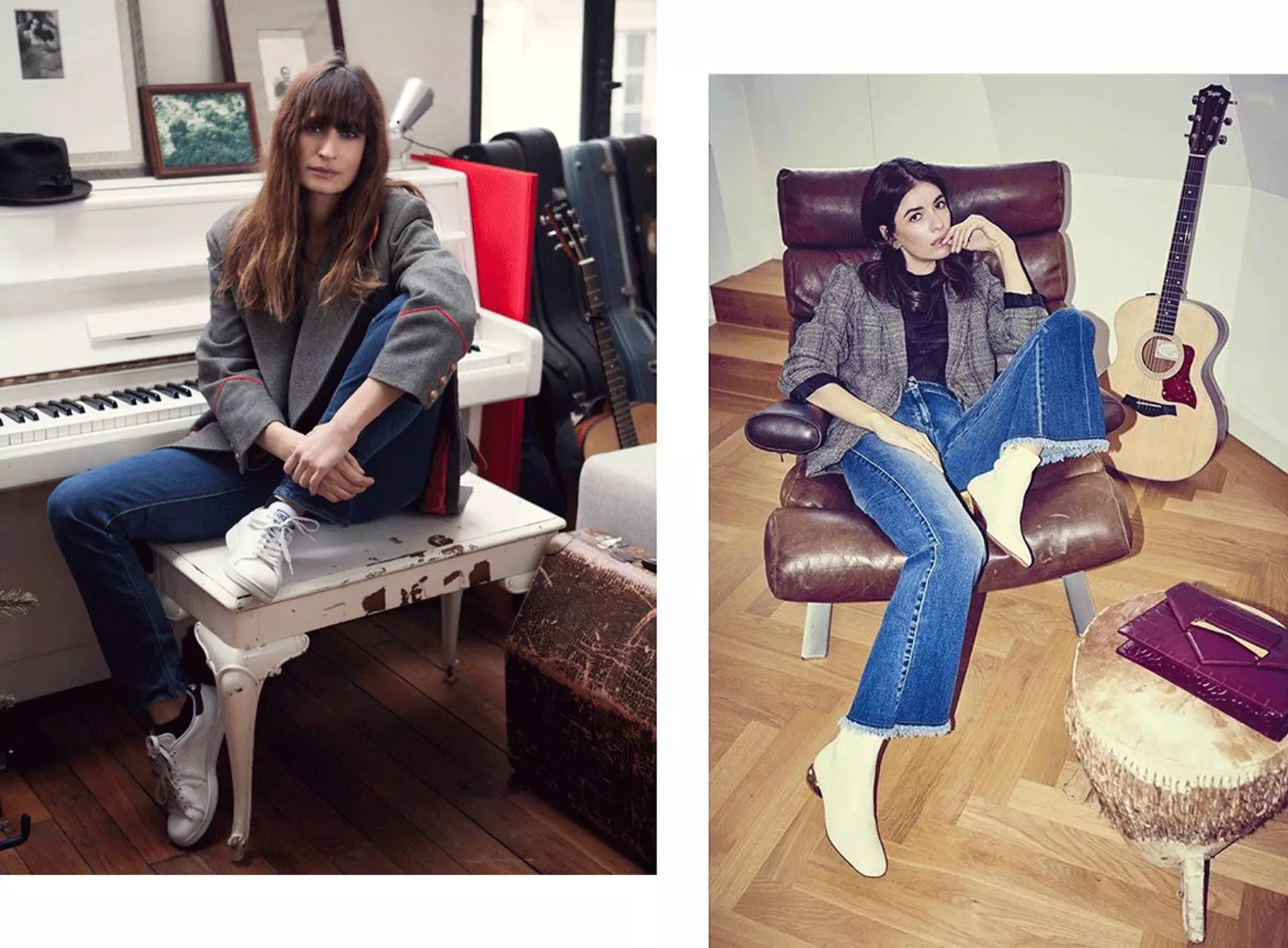 ▼ Sabina Socol to boyfriend jeans and white shirt ride, the color is very summer. Choose some special accessories, or to put a few simple white shirt buttons, romantic French style you can also have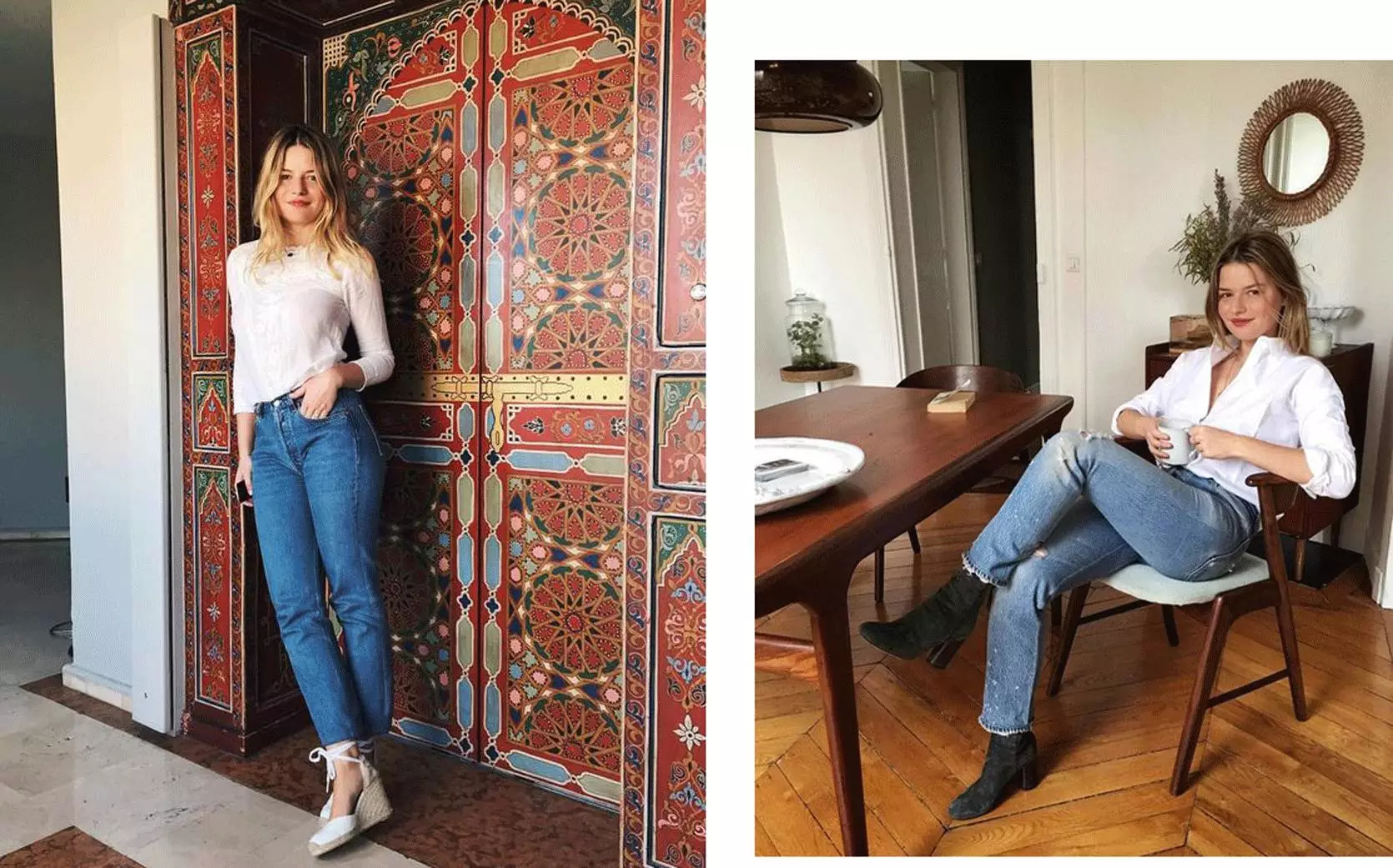 For more information,visit ANGTI&YANG.